Aishwarya Rai Endorses Stem Cell Banking in Stunning Slim Post-Baby Body [PHOTOS]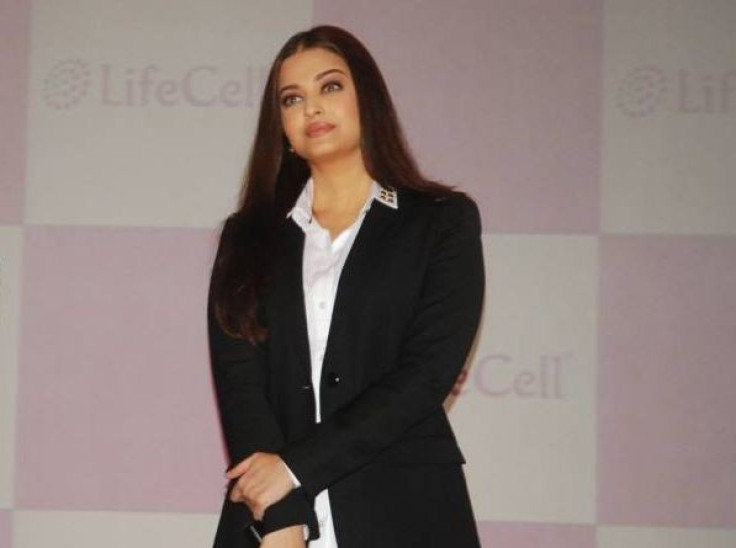 Bollywood actress Aishwarya Rai Bachchan has come way far away from the blames of not shedding pregnancy weight fast, as she appeared in a stunning slim post-baby body at an event recently.
Aishwarya Rai Bachchan, who gave birth to a daughter named Aradhya in November 2011, was spotted at the launch of a stem cell banking solution, LifeCell, in Mumbai on 7 October.
Dressed in black Burberry suit with cropped pants and a blazer, Rai looked very much back in shape. She let her hair lose and straight and completed her look with a pair of black peep toes that upped her elegance quotient.
The 39-year-old former Miss World was named the brand ambassador of LifeCell at the event, where she supported the cause of stem cell banking and revealed that she too has banked her baby's umbilical cord stem cells.
"Choosing to bank our baby's umbilical cord stem cells is a treasured gift that will stay with her for life and is an investment for her healthy future," Aishwarya Rai, who is married to Bollywood actor Abhishek Bachchan, said, adding that she was aware about cord blood banking before her marriage and was fascinated by it.
"I have gifted Aradhya good health for life by preserving her stem cells with LifeCell."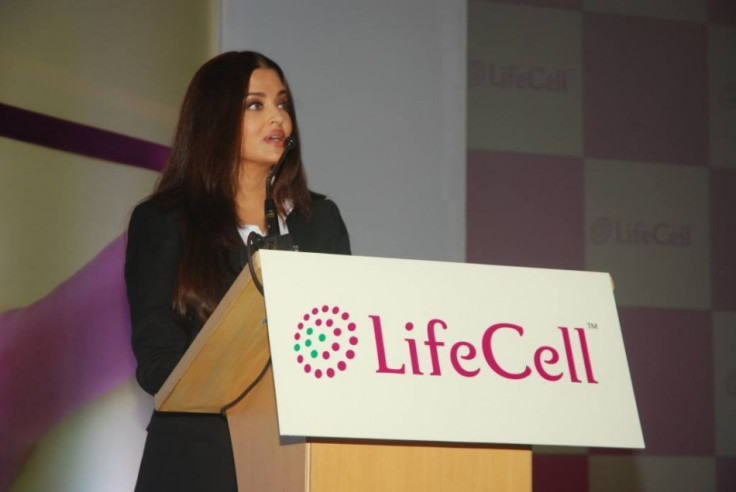 The actress spoke about motherhood and daughter Aradhya, whom she takes along everywhere she travels.
"The most important role in my life is that of being a mother," the former beauty queen said.
"Change is constant in life. Every experience contributes to change and growth, making you hopefully a better human being. Becoming a mother has been a blessing and I cherish this gift from god."
Aishwarya added: "Aaradhya is a wonderful blessing in our lives and she is very special and it is a loving fulfilment. I am grateful for this experience."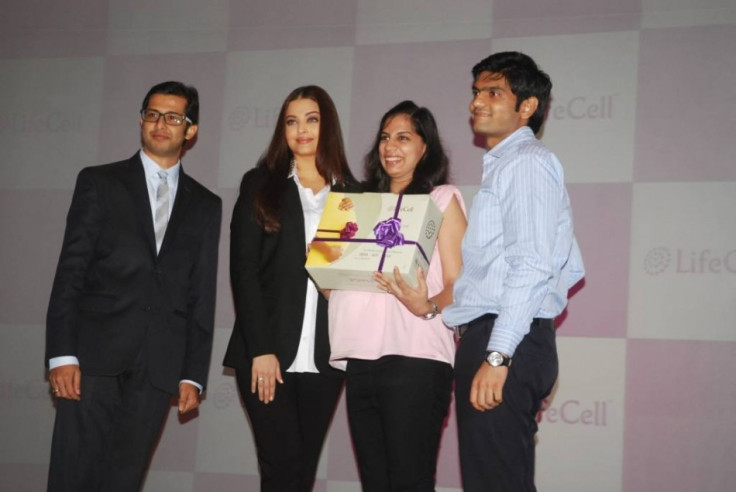 © Copyright IBTimes 2023. All rights reserved.