Akon and Wizkid Provoke Controversy After Refusing Dark-Skinned Women for Accra Video Shoot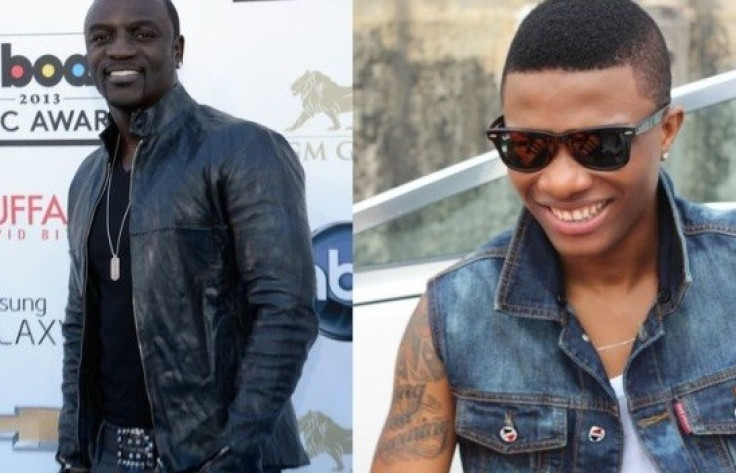 Music superstars Akon and Wizkid are at the centre of race row after they allegedly turned away dark-skinned girls from a music video shoot in Ghana.
According to celebrity site Fashion Ghana, directors for the duo's upcoming video requested 'light-skinned and half-caste' Ghanaian models ahead of the shoot in Accra.
A model claimed that on the day of the shoot some girls were asked to leave by the agent who stated that "they [Akon and Wizkid] now want half-caste girls".
The agent, working on behalf of Senegalese-born Akon and Nigerian Wizkid, allegedly even asked the rejects if they could help him scout light-skinned girls because the singers were determined to recruit them, despite the late notice.
The apparent discrimination has since become a major topic of discussion within the African community, with some critics claiming that Akon and Wizkid were guilty of 'self-hatred'.
"Sad and that all deals with self-hatred. But these people would never admit it," one unimpressed fan said.
Another wrote: "White men tend to find darker skin attractive if they are interested in dating out of their race. Light skin is no big deal to them, they see that all the time in their own women. Many times, whites appreciate dark skin more than blacks do! Please! We hate ourselves!"
A third commentator said: "At least Akon was honest in his advertising instead of wasting dark skinned models [sic] time and expense to go to an audition under a false pretense of equality all the while knowing he was only going to book half-caste models anyway. That happens all the time."
Ongoing debate
The light v dark skin debate is an ongoing topic of discussion within the entertainment industry.
Earlier this year Viola Davis claimed that dark-skinned stars often lose out film roles to lighter-skinned actresses like Halle Berry and Nicole Ari Parker.
Rumours have also been circulating for years that stars including Beyonce and Rihanna have been bleaching their skin to maintain the honey-toned complexion they are so famous for.
Akon and Wizkid have not commented on the discrimination allegations.
READ:
Oprah Winfrey: Racism Will Be Eliminated When Older People Die
© Copyright IBTimes 2023. All rights reserved.