The al-Qaeda-affiliated al Nusra militants and other insurgents have captured a village in western Syria from the government, the Syrian Observatory for Human Rights said. The development was reported just hours after Islamic State (Isis) fighters seized the city of Palmyra, earlier controlled by the government, on 11 May.
Within days of ending the latest ceasefire, the rebels have taken control of al-Zara village. The threat of sectarian violence looms large with a number of families having been reported missing by activists, the AP reported. The Zara village situated between Homs and Hama province in Syria is dominated by Alawite Muslims — a branch of Shiite Islam.
Syrian Prime Minister Wael al-Halqi said "terrorists" were killing the villagers, while the state media reported that insurgents had looted and destroyed houses in Zara.
Fighting continued between government forces and the rebels, and airborne raids were carried out by the government allies in and around the village, killing seven militants. The al-Nusra Front — al-Qaeda's Syrian franchise — which fights alongside the opposition groups against President Assad is said to have captured government forces killing 30 pro-government fighters, a local activist group has said.
The UK based Syrian Observatory — which covers both sides of the conflict through a network of local activists — has said the rebels attacked the village Zara as part of an assault that they called "revenge for Aleppo," the Reuters reported.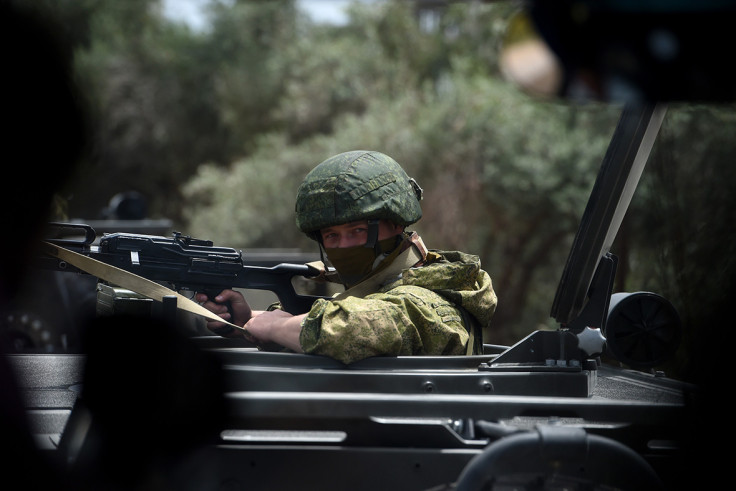 The clashes between the Syrian government, oppositions and the rebels began as a protest against President Bashar Al-Assad but turned out to be a civil war. The armed forces on both the sides of Syrian war — pro government and its opposition — have carried out sectarian attacks, although they have denied doing that and claimed to represent the entire nation with its different religious minorities.
Assad and his family are Alawites (Shia Muslims), while the majority of Syrians are Sunni Muslims.