Isis advances towards Palmyra weeks after Syrian government reclaimed city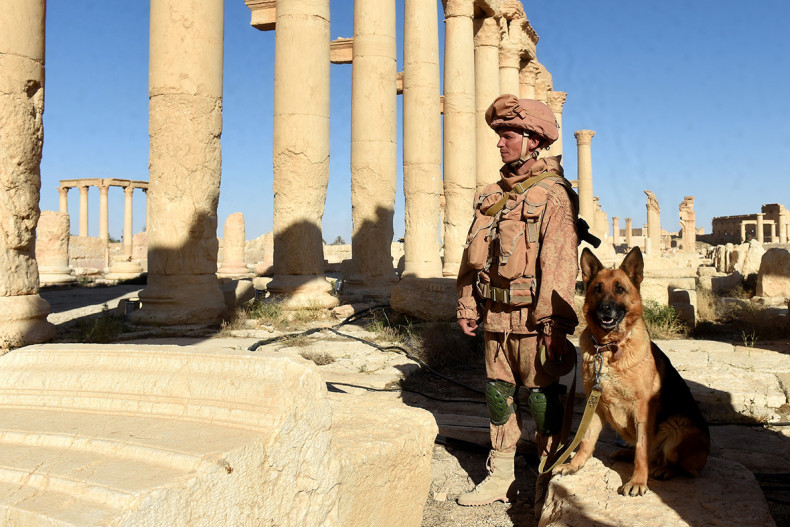 Several weeks after the Syrian government recaptured the city of Palmyra from the extremists, Islamic State (Isis) militants have reportedly moved towards the city on 11 May, threatening to shut off the ancient site. The move was reported close to the end of the 48-hour extended truce over the northern city of Aleppo, which began on 10 May.
AP reported the Syrian Observatory for Human Rights as confirming that IS (Daesh) is less than 60km (40 miles) from the central Syrian city of Palmyra. The Syrian military along with Russian forces had regained control of the IS from the area on 27 March. During their 10-month control of the city the IS had destroyed some of its ancient places, leaving many people displaced.
The Observatory has said that this development near the city has "cut the supply road between Homs and Palmyra near the Tayfur military airport after an attack launched from the east of Homs," the AFP reported.
However, the Syrian state media has denied reports that the road between Homs and Palmyra was cut off.
According to AP, local radio Al-Bayan reported that IS militants seized two government checkpoints near the military airbase and took control of the deserted site. The radio report added that the militants have downed a military helicopter to the north of the base.
Meanwhile, an airstrike was also reported in the Shaheil village, near the eastern city of Deir el-Zour – which has killed at least seven people. Although it is unclear about who is behind the attack, the village is an IS-held territory now. IS now controls Palmyra city from all sides except the south west.
Conflicts in the state have killed nearly 300 people in less than two weeks, including 58 civilians in the rebel-held area of Aleppo, and 20 in government-held hospitals. A further 28 casualties were reported in another attack along the Turkey-Syria border.
Besides, the Russian military confirmed the death of its soldier in Syria on 11 May. Identified as Anton Yerygin, the Russian serviceman suffered severe injuries as a result of shelling while he was escorting a convoy of vehicles.
Palmyra, which is home to a Unesco heritage site dating back to the Roman era, recently witnessed a Russian theatre group stage a concert in its amphitheatre on 5 May, to celebrate reclaiming the city by its forces from IS.
A four-member UN team in Geneva, investigating for the Commission of Inquiry on Syria, have urged the allies involved in the conflict to "seek a peaceful resolution to demand protection measures be taken."