Alan Hansen has given his verdict after Manchester United's victory over Chelsea in the league yesterday, with the pundit saying that the club were able to expose weaknesses in their opposition with their wingers.
The Red Devils came out with the three points in controversial circumstances on Sunday, as Javier Hernandez scored the winner from what looked to be an offside position, but the 3-2 scoreline didn't do justice to how dominate the winners were at certain points of the match.
Though there is some debate over the red cards handed to Branislav Ivanovic and Fernando Torres, Hansen believes that United showed true class in their tactics to expose Chelsea's weaknesses on the pitch yesterday.
"United may have given Chelsea another problem to deal with when it comes to protecting their fullbacks," he wrote for the Daily Telegraph.
"Although the attacking trio of Eden Hazard, Oscar and Juan Mata have been magnificent this season, their presence in the team leaves Chelsea so vulnerable down the flanks because there is nobody around to stop the fullbacks being exposed.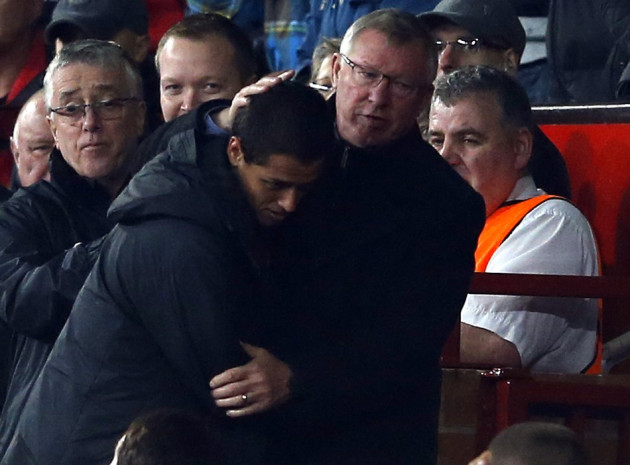 "By playing with two wingers, United were able to attack in numbers down both sides of the pitch and the tactic paid off.
"But it was the centre of their defence that caused Chelsea most problems and [David] Luiz was central to that."
Hansen reserved particular criticism for Luiz, whose own goal in the fourth minute put United in the driving seat to take the win.
"In the final 20 minutes of the game, Luiz was like something out of a comedy strip with his farcical defending and ridiculous appetite for barging into Robin van Persie," he explained.
"When the game is as tense and volatile as it was in the latter stages at Stamford Bridge, the last thing you want is your team-mates to be putting you under pressure.
"But Luiz was fortunate not to be sent off as his display became more and more erratic and there is nothing worse for the rest of the team to have a player alongside you who you have doubts about.
"Right from the second minute, when he was turned by Van Persie, it was clear that Luiz was going to have one of those days."