A stinging rebuke to all three major UK political parties over their failure to combat child poverty has come from the government's social mobility chief, Alan Milburn.
In a highly critical report, the former Labour minister has stated there is no way child poverty reduction targets would be met by the promised date of 2020.
He said there was a real danger that Britain was set to become a society permanently divided between the well-off and the poor.
In his second annual State of the Nation report, Milburn said the current government had "discredited existing child poverty targets and failed to put in place new ones".
He said absolute child poverty had increased by 300,000 between 2010-11 and 2012-13 and that the problem was set to increase significantly over coming years.
He also highlighted a problem of a growth in poverty amongst people in work and he criticised Labour's planned increase in the minimum wage to £8 by 2019 as insufficient and lacking ambition.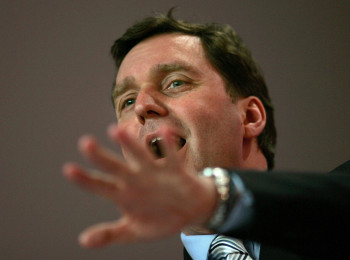 He urged all the political parties to present clear plans before the election, setting out "what they will cut and how they will avoid negative impacts on social mobility and child poverty".
Milburn was appointed by David Cameron as head of the social mobility and child poverty commission in 2012 and has repeatedly demanded fresh thinking and clear policies to tackle the twin issues.
He has issued previous warnings that targets are being missed, and now effectively abandoned, and suggested none of the big parties have committed themselves to sufficiently radical policies to end the situation.
But since his previous report, widely welcomed as an important contribution, there has been precious little action and his frustration is palpable.
Once again he has produced a hard-hitting report that offers recommendations including exempting the working poor from austerity measures, ending long-term youth unemployment, ending unpaid internships by 2020 and introducing a UK-wide living wage by 2025.
But the fear must once again be that with the UK still in the grip of austerity, the report will find itself filed on a very high shelf.