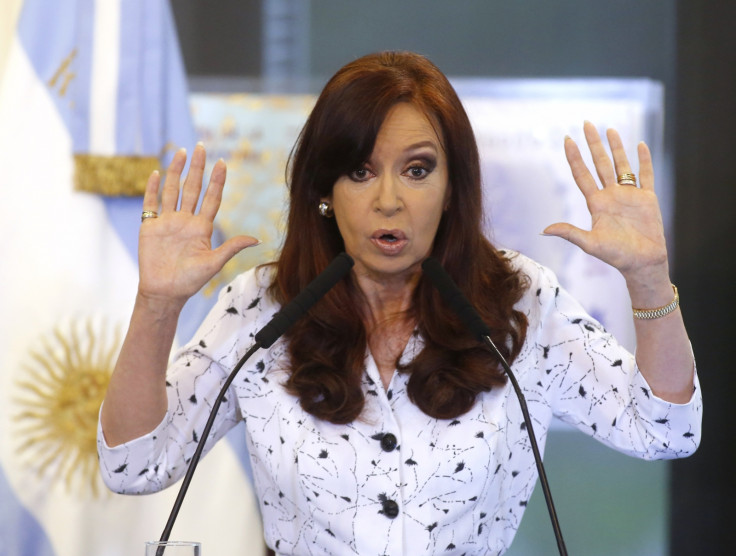 A federal prosecutor has dismissed accusations that Argentine President Cristina Kirchner had conspired with Iran to cover up its alleged involvement in the 1994 bombing of a Jewish Community centre that killed 85 people.
This decision appears to be the end of the line for the accusations, which were initially made by a special prosecutor, Alberto Nisman, who was found dead in his apartment on 18 January with a bullet wound to the head.
His death, which came one day before he was scheduled to testify about his allegations to the Argentine Parliament and four days after presenting his case against the Argentine president, prompted conspiracy theories involving the president.
Throughout his decade-long investigation, Nisman said he had come across an extensive amount of evidence indicating Kirchner had used intermediaries to carry out clandestine negotiations with Iran.
Shrouded in mystery, Nisman's death remains unsolved.
'No crime can be found'
The Court of Cassation (Appeals) prosecutor Javier De Luca on Monday (20 April) refused to take on the criminal complaint formulated by Nisman, in which he accused the president and other government officials of covering up the identities of those responsible for the deadly bombing at the Jewish community centre in return for trade advantages.
"In this case, even if all the possible hypotheses are poured over, in the accusation, the requirements of instructions, the appeal and the cassation request, no crime to be investigated and demonstrated can be found," De Luca wrote in his 27-page decision.
"With every type of argument they have shown, in different ways, that there was no crime, neither planned nor carried out."
The chamber is Argentina's highest judicial authority for appeals, and De Luca said his decision was "equivalent to a definitive sentence".
Low judicial independence
Argentina ranks 127 out of 144 countries in the World Economic Forum ratings on judicial independence.
De Luca is a member of a pro-Kirchner group, Legitimate Justice, which some members of the judiciary say is focused on protecting government officials, according to the Wall Street Journal.
In 2013, Kirchner secured passage of legislation that rights groups said severely undermined judicial independence, although the Supreme Court subsequently struck down some of its key aspects.
Human rights groups said at the time that the bill would give Kirchner and her appointees free reign to govern without court interference.