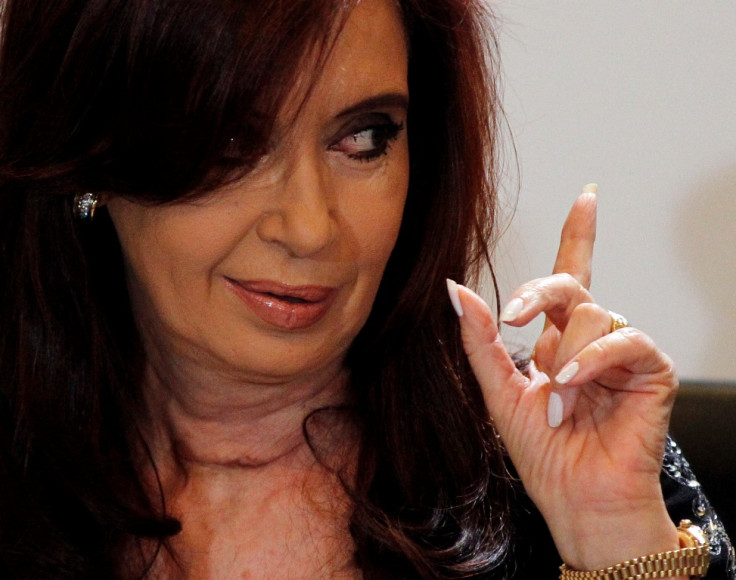 An Argentine appeals court rejected on Thursday 26 March late prosecutor Alberto Nisman's accusation that President Cristina Fernández de Kirchner and other top officials had tried to negotiate impunity for the alleged Iranian masterminds of the 1994 AMIA Jewish community centre bombing that killed 85 people — the worst terrorist attack in the country's history.
Nisman's death has been shrouded in mystery: the prosecutor was found dead in his flat, with a gunshot wound to the head, on 18 January, the day before he had been due to face questions in Congress about his allegations against Kirchner. His death is still under investigation.
Nisman's ex-wife, Judge Sandra Arroyo Salgado, claims he was "executed on his knees". The prosecutor in charge of the case, Viviana Fein, says there is no evidence to affirm that was the case.
Lack of evidence against Kirchner
The appeals court of Buenos Aires dismissed the request to review the decision of Judge Daniel Rafecas, who had discarded Nisman's lawsuit due to "inconsistencies" and "lack of evidence" against Kirchner and other high-ranking officials.
The lawsuit against the head of state was part of the documents found in Nisman's apartment, which Rafecas said presented two contradicting versions.
Opposition leaders and several judges and attorneys are trying to reopen the case, which many consider highly politicized.
Thursday's ruling can be appealed again, sending it this time to the Federal Appeals Court, which would have the final word.