Alcohol did not kill George Best new documentary claims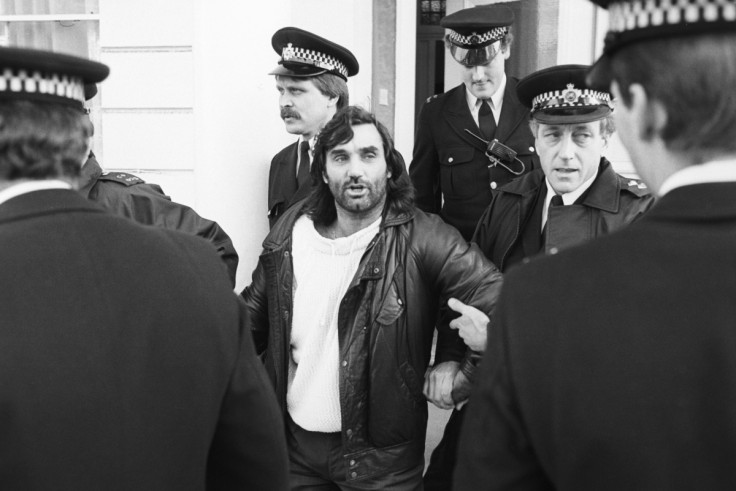 By his own admission, football legend George Best had been "drinking heavily" in the lead up to his death and it was widely assumed that it was his well-documented problems with alcohol that had caused it. But after examining his medical record, the leading British physician Dr Jason Payne-James has concluded that the former Manchester star was actually killed by an overdose of immunosuppressant drugs.
The one time king of Old Trafford's immune system was "virtually switched off" he told a new Channel 5 documentary Autopsy: The Last Hours Of George Best. The programme is due to air on Monday, 16 November.
"George had told his doctors that in the months leading up to his admission he had been drinking heavily," he said. "The alcohol had clouded his judgement and he had overdosed on his immuno-suppressant medication."
He added that when Best "developed a chest infection, there was nothing to stop it spreading throughout his body".
"By the time George was taken off life support, the infection had quite simply overwhelmed all his vital organs – his lungs, kidneys, liver, heart and brain," he said. "None of them could perform their individual functions necessary to sustain life."
Best who died almost 10 years ago, on 25 November 2005 at the age of 59, was spotted by a scout in his native Belfast, who then telegrammed Manchester United's legendary manager Sir Matt Busby. "It think I've found you a genius," it read.
After making his debut for the club aged 17, he went on to score 179 goals in 470 appearances, and along with Bobby Charlton and Dennis Law he was part of the attacking trio dubbed the "holy trinity" by fans on Old Trafford's, Stretford end.
In 1968, he won the European Cup with the club – the first time and English team had won the competition – and was named European Footballer of the year. Such was his talent and charisma that he became one of the first celebrity footballers, dubbed the fifth Beatle by some.
But that would be the pinnacle of his Manchester United career and after quitting the club aged 27, playing for a number of clubs in the UK and the newly formed North American Soccer League.
For much of his adult life, Best struggled with alcoholism leading to an arrest for stealing a woman's handbag in 1981 and a three-month prison sentence for drink-driving and assaulting a police officer in 1984.
In 1990, he appeared drunk on the primetime BBC chat show Wogan in which he swore at the host Sir Terry Wogan. Twelve years later in 2002 he had a liver transplant on the NHS, but he was criticised after he was spotted drinking shortly afterwards.
Three years later, he died having suffered multiple organ failure at the private Cromwell Hospital in London after an 11-week battle against the chest infection.
Best's son Calum, and the immediate family were at his bedside when doctors turned off his life support system. He told the documentary: "We looked at each other and my dad passed away. It was a sad time. It was pretty brutal."
Autopsy: The Last Hours Of George Best, Channel 5, Monday November 16 at 9pm
© Copyright IBTimes 2023. All rights reserved.