The Aldi effect: Price wars drive supermarket deflation to record low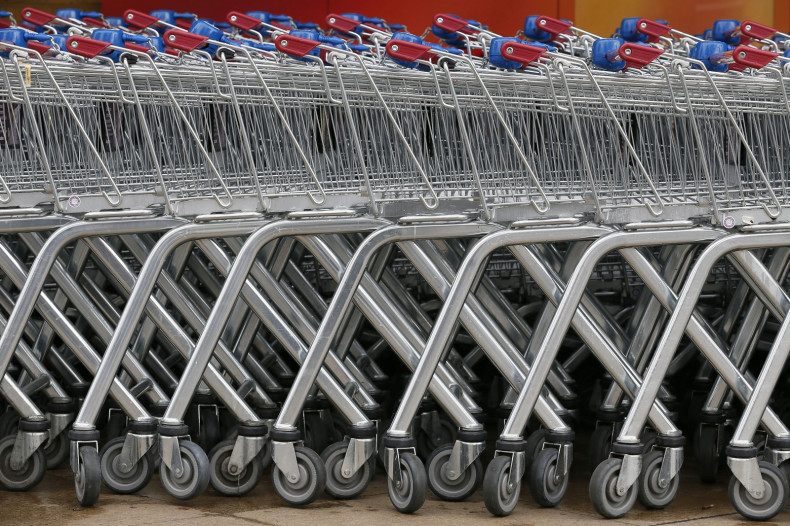 Supermarket price wars have driven grocery deflation to a record low, according to the latest figures from Kantar Worldpanel.
The market research firm says that deflation reached 1.6% as the likes of Tesco, Asda, Morrisons and Sainsbury's continue on their discounting rampage in a bid to match budget upstarts Aldi and Lidl.
Kantar says that the combination of discounting across the board with lower levels of inflation has saved consumers £400m in the 12 weeks leading to 1 March.
"All of the major supermarkets are cutting prices to win shoppers," says Fraser McKevitt, head of retail and consumer insight. "Retailers are focusing their efforts on simple price cuts rather than complicated 'multibuy' deals."
Things are beginning to look up again for beleaguered giant Tesco as it posted its strongest performance in a year and a half, with sales up by 1.1% - helping to decelerate the pace in which it has been losing market share to just 0.1%.
McKevitt adds: "This resurgence has impacted Asda which competes for many of the same shoppers as Tesco. Asda's sales are down by 2.1%, taking its market share to 17.0%. Morrisons and Sainsbury's both grew behind the market average with sales falling by 0.4% and 0.5% respectively."
Aldi was the biggest winner in the latest quarterly research with sales up 19.3% in comparison to the same time last year, taking its hold of the market to 5% - a record high for the German brand.
Its fellow budget supermarket Lidl also continued in the same vein with sales increasing by 13.6% to take its market share to 3.5%.