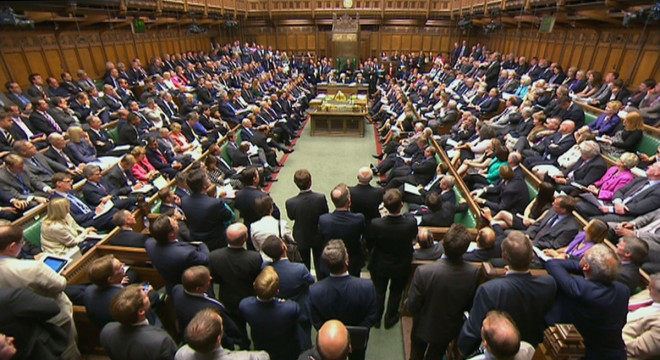 "There are lots of opportunities in society, but they're being slowly taken away by people of wealth," said the Conservative MP who has just taken the UK one step closer to outlawing unpaid internships.
Alec Shelbrooke spoke to IBTimes UK after a vast majority of MPs voted in favour of banning the employment arrangements.
Shelbrooke introduced a Ten Minute Rule Motion to the House of Commons on 13 May calling for the prohibition of unpaid internships.
The Commons voted by 181 to 19 to take the motion forward. A rarity, since Ten Minute Rule Motions typically do not gain enough parliamentary support to advance.
The proposal, if passed into law, would see employers having to pay interns at least the National Minimum Wage after four weeks of work.
Shelbrooke, the MP for Elmet and Rothwell, was elated with the result and said he was particularly pleased that his motion had cross-party support.
"It's a great message to go forward that [banning unpaid internships] is something which the House is united on," he said.
The move comes after a YouGov poll found that more than four in ten (43%) 18 to 24 year olds believe unpaid internships act or have acted as a major barrier to getting a job.
Separate research from the thinktank IPPR revealed that there were around 100,000 unpaid internships in the UK in 2010.
The campaign group Intern Aware has given its support to Shelbrooke's motion as well as Labour MP Hazel Blears.
The bill was opposed by Barry Sheerman, even though he said he agreed with the purpose of the proposal.
The Labour MP stressed that he did not want a "heavy-handed" approach and was worried about the unintended consequences of outlawing unpaid internships.
When asked if he thought it was interesting that a Labour MP – traditionally seen as the party of social justice – was against his bill, Shelbrooke said it was the "reality of where politics is today".
"If you look at the 2010 intake [of Conservative MPs], those of us with my [comprehensive school] background is not an unusual story," the Elmet and Rothwell MP said.
"There's something coming from our party now that's really about trying to get social mobility up and running again – because it did decrease under Labour. This is the driving motivation behind me [putting forward the bill]."
He added: "There are lots of opportunities in society, but they're being slowly taken away by people of wealth."
Shelbrooke, who described his background as "middles class" and explained that his parents were secondary school teachers, argued that the UK needs "practical, pragmatic" policies.
"The great gift that me and my sister had was being instilled with a work ethic and that's what made us what we are," he said.
"One of the reasons I feel so passionate about what I did yesterday, was because I'm starting to see a situation where work on its own isn't going to be enough.

"I'm a centre-right politician because I'm a 'One Nation' Conservative and I believe in personal reasonability and choice. At the moment, I see the choice side being eroded by people of wealth getting the opportunities."
Shelbrooke has asked for a second reading of his motion on 15 May, but it is unlikely that the bill will pass into legislation in its current form as it does not have government support.
The Prime Minister David Cameron also intends to rise the House of Commons on 15 May for its summer recess until the Queen's opening of parliament on 4 June.