Unpaid Intern Sues Alexander McQueen
Has The Culture of Working For Free Changed?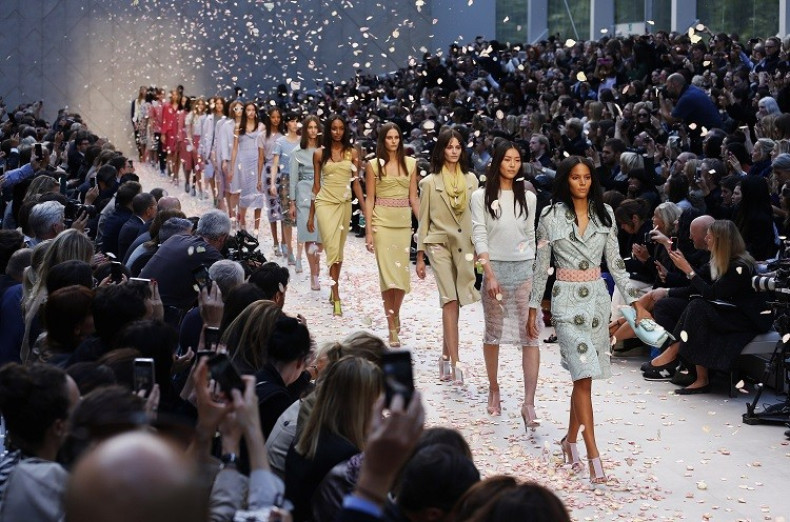 The fashion house founded by the late designer Alexander McQueen is being sued by a former intern who worked unpaid for four months.
Rachel Watson, the name given to her by lawyers, is claiming up to £6,415 in "lost wages" – as she states the company broke the law by not paying her the minimum wage. During her internship in 2009 to 2010 Watson drew artwork for embroidery and repairing clothes.
According to Watson's lawyer, Wessen Jazrawi, from Hausfeld & Co LLP, said interns are entitled to minimum wage while doing "real work under a contract". Watson, who said she accepted the internship because she saw "no other way into the fashion industry" realised she was being exploited early on. She added: "How could I confront my employer at a time when they held all the cards to my future in the industry?"
Speaking to IBTimes, Paul Sellers, the minimum wage officer at the Trades Union Congress, brought up this "intellectual moral query over references" that continues to plague interns. Although high profile court cases and campaigns have improved awareness of workers' rights to minimum wage, young professionals are still falling over one another to work for free. The career ladder is still slippery – particularly for those seeking entry into competitive industries.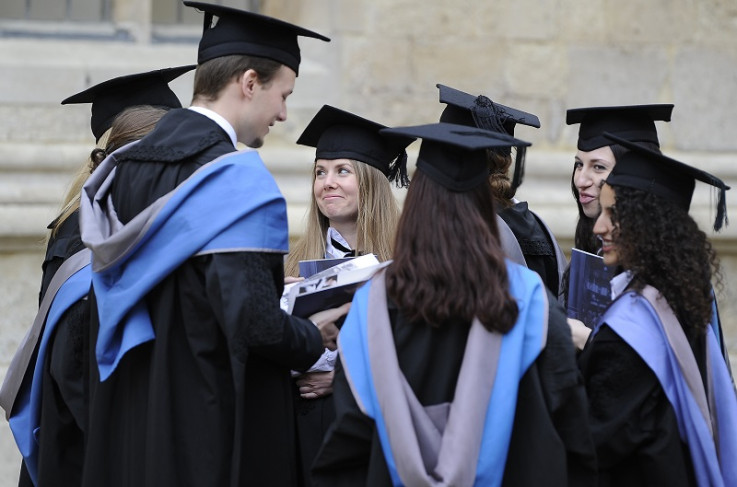 Graduates are still competing for unpaid internships
Reuters
Fashion and journalism are renowned for being the worst industries for unpaid internships, as young people are more willing than ever to work for free to get into competitive careers.
Various cases over unpaid internships have brought the issue to light over the last few years, including the announcement in October 2013 by Conde Nast – whose titles include Vogue and GQ – that the company would stop taking on interns.
At the time, the publishing giant was being sued by two former interns at the New Yorker and W magazine, who claimed they were being paid less than $1 an hour for working 14-hour days.
In Watson's case, she eventually approached the campaign group Intern Aware. Speaking to the IBTimes, Chris Hares, Intern Aware campaigns manager, commented: "With the glitz and glamour of London Fashion Week currently ongoing, it is shocking that the fashion industry still doesn't get it when it comes to unpaid internships. As the latest case against Alexander McQueen shows, there is a culture of taking young people for granted stitched into the fabric of the industry.
Hares added: "They can dress this up as they please, but these kinds of internships exclude those that cannot afford to work for free, regardless of talent. Unpaid internships are often illegal. Young people are entitled to be paid the National Minimum Wage when they are working."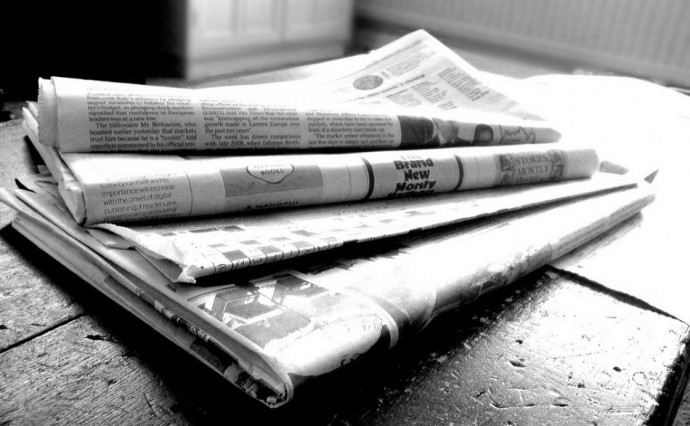 Around 150 cases of unpaid internships were settled last year, but more work needs to be done
According to Sellers, the government's failure to act sent the problem spiralling, as the situation was "left adrift". Now, the only way to deal with this issue is to continue raising awareness through "positive action".
Essentially, time and awareness are key in resolving the issue. He said: "Job creation is on the up and the economic situation is gradually getting better. Positive action needs to take place to tackle this exploitation in the highest degree."
He added: "As we came into the downturn, there was a massive increase in unpaid work. We are in favour of good work experience, but substituting real paid employment doesn't help the economy. The problem has gone past glamorous careers, such as journalism and fashion – every industry from personnel to HR is now affected."
According to Sellers, however, around 140 to 150 cases were resolved last year, with £147,000 recovered in back pay. A start has been made but there is still plenty to be done. He emphasised that cases were being settled out of court, which although positive, kept the progress under the radar.
Aside young people being afraid to speak up, the difficulty in differentiating between beneficial work experience and unpaid exploitation is also a fundamental problem.
Work experience can be advantageous in building a portfolio and making contacts for the future, yet on more than one occasion, I worked 15 hour days hanging up clothes for national publications for free, while pestering editors to let me write. Luckily, the majority of my work experience was indeed work experience – rather than unpaid labour. This is the crucial difference.
In terms of support and information, improvements have been made. While interns were once kept in the dark about their rights, various campaigns have clearly stated that workers should be paid minimum wage, while highlighting the difference between shadowing others on a work experience placement and simply working for free. Intern Aware, in particular, offer support in gaining reimbursement for unpaid internships. For further information, visit Internaware.org.
While the recent Alexander McQueen case shows the campaign against unpaid work is gaining ground, the issue still stands. Working for free favours the financially elite, while young professionals "intern" by day and work in pubs, clubs and bars at night to fund their expensive careers. Educating on awareness is one thing, but changing how companies operate is altogether more challenging.