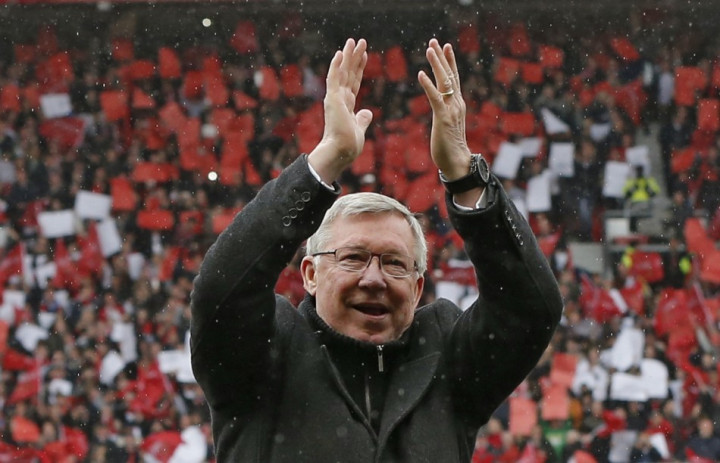 Sir Alex Ferguson's first official team sheet as Manchester United manager has fetched £19,000 at auction.
Handwritten and signed by the legendary Scot, on an official Football League form, the paper was given to an Oxford United FC fan by Peter Rhoades-Brown, a Yellows player at the time.
It features some household United names, including Frank Stapleton, Arthur Albiston, Kevin Moran and Paul McGrath. Ferguson's first match also featured relatively lesser lights, like compatriot Graeme Hogg and England striker Peter Davenport.
It was not a fairy tale start for Ferguson though, with Oxford winning 2-0 on the day.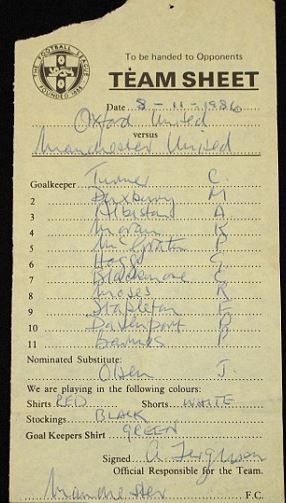 According to the BBC, auctioneers Henry Aldridge and Sons expected bids to hit around £3,000 for this bit of Manchester United memorabilia.
The 71-year-old Ferguson retired as manager of the Old Trafford club earlier this summer, after leading the Red Devils to a record 20th English league championship (13 of which were in the Premier League-era).
The former Aberdeen and Scotland national team boss collected nearly 40 trophies during his time with United, making him the most successful manager in the history of English football and possibly the world.
Sir Alex Ferguson's Chewing Gum Sells for £390,000
Meanwhile, a piece of chewing gum (believed to be the last Ferguson chewed in his career as a football manager) has reportedly sold for £390,000.
The Metro claims that the proceeds for the gum (from United's epic 5-5 draw against West Brom at the Hawthorns on the final day of the 2012/13 season) have gone to an unidentified charity.
United Pay Homage to Ferguson with Special Away Kit
Finally, another report by the Metro claims United will release a special away kit, as a nod to Ferguson's Scottish roots. The Premier League champions have already released their home kit for the 2013/14 season (see pictures here) and their away kit could feature an underlying tartan pattern in blue and black.