Alex Oxlade-Chamberlain has admitted that his omission from the England squad for their first World Cup qualifier against Slovakia provided a "real kick up the backside" after being a regular in the Three Lions set up in recent years. Sam Allardyce, who took over from Roy Hodgson after England's disappointing Euro 2016 campaign, did not name the winger in his first squad despite him being fit and available for selection.
The 23-year-old attacker, who can also play in midfield, was a regular member of the squad during the Euro qualifying process, but missed out on the final squad due to injury. Oxlade-Chamberlain admitted it was disappointing at the time, but took it upon himself to come back stronger. He now features regularly in the Arsenal starting XI, in a season Arsene Wenger has deemed as an important one for the former Southampton star.
Oxlade-Chamberlain is now back in the Three Lions setup under interim manager Gareth Southgate, who has taken over following Allardyce's recent departure and the midfielder is delighted with his latest call-up and is hoping that it continues well into the future.
"It provided a real kick up the backside. I have been playing for England since I was 18 and, while I wouldn't say I took it all for granted, it just seemed to be a part of my season — to play for Arsenal and for England," Oxlade-Chamberlain said, as quoted by the Mirror.
"And so, to be available and feeling good and fit – but not to be in the squad was a jolt. It was a wake-up call.
"I am not young now, I am 23, so you need to be performing and playing as much as you can to deserve a chance to go and play for England. So, being back in the set-up now makes me realise how special it is and it is something I want to keep happening in the foreseeable future," he explained.
"I slipped badly, did the splits and felt my knee go," he explained. "It was the same knee, but the other way. I remember crawling off the pitch. It was a bit like Michael Owen [at the 2006 World Cup]. I crawled off and I knew straight away.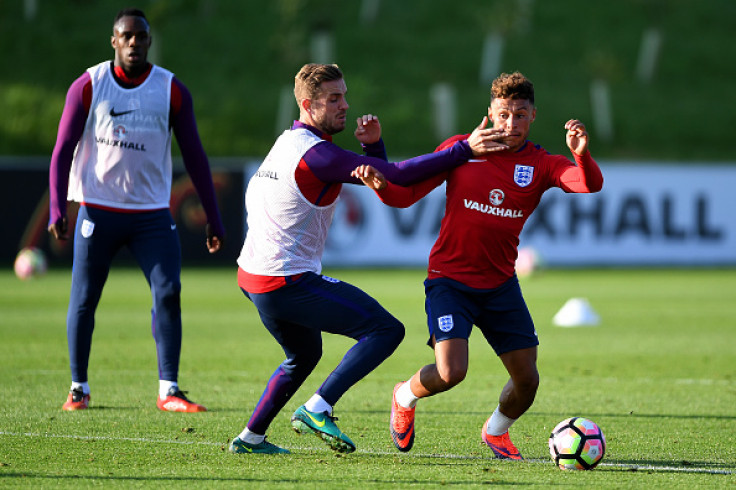 "Over the last few years, I have had a few grumbles and niggles and when I realised I wasn't going to be able to go to the Euros, I thought it was a chance to have a good break and build again and get right for a full pre-season, which I managed to have," the England international added.