The move from Arsenal to Liverpool has helped Alex Oxlade-Chamberlain move his career forward under the tutelage of Jurgen Klopp, former Reds midfielder Jamie Redknapp has said.
Oxlade-Chamberlain, 24, joined Liverpool in a £35m ($47m) deal on transfer deadline day after turning down a deal worth up to £180,000 a week to stay at the Emirates Stadium.
The England international has started five Premier League games for the Reds this season, including the 4-0 win over Bournemouth on 17 December.
Redknapp said he was impressed by how much progress Oxlade-Chamberlain had made this season and claimed that his career had stalled during his final years at Arsenal.
"There are vast improvements in his game," the former Liverpool midfielder told Sky Sports. "When he went to Arsenal, for years I felt he stood still.
"He picked up a lot of injuries, and I know what that is like, it can be demoralising, but even when he got fit, he didn't have that sharpness.
"What I am seeing here is that he is becoming a real player under Jurgen Klopp. He seems to be learning to play in that position he is in."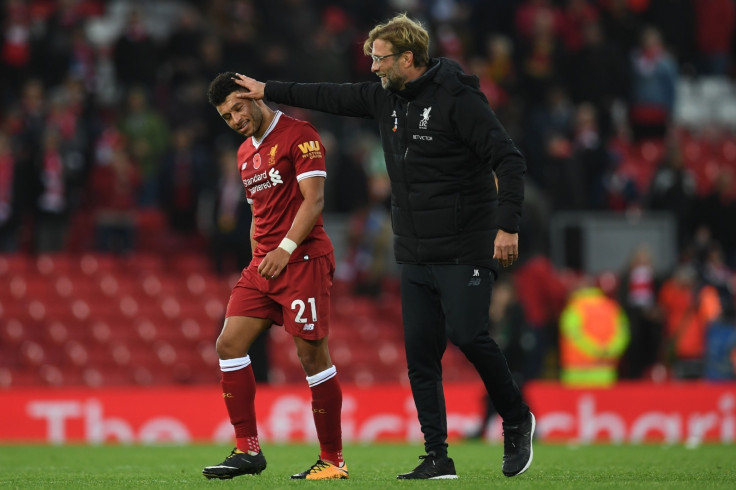 Redknapp said he could see Oxlade-Chamberlain becoming a permanent fixture in Klopp's starting line-up, but expects Adam Lallana to give him stiff competition for a midfield spot.
"There is a lot of competition in that midfield, but if he carries on playing like that, then he is going to be hard to dislodge," he said.
Reds great Graeme Souness said Oxlade-Chamberlain's versatility had ended up hindering his career at Arsenal.
"Part of his problem is that he is so good in so many places," Souness said. "He was used as a wing-back at Arsenal, but he wants to be used more centrally.
"Get him used to his surroundings, and the players he is playing with, and there is a real player in there for me."