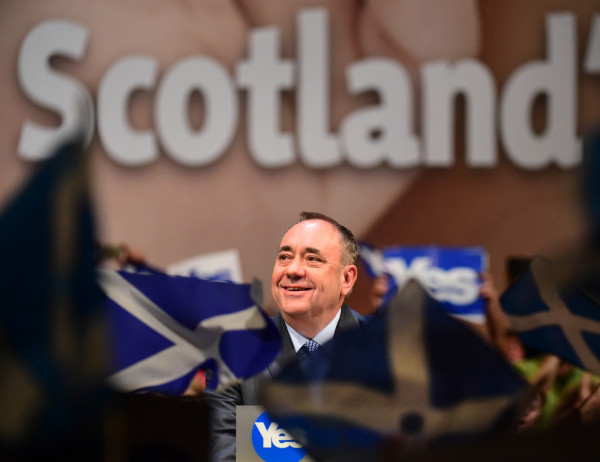 Former Scottish First Minister Alex Salmond has told IBTimes UK he is "the most avid practising anglophile in Scottish politics" but claimed that the country is being let down by David Cameron, Ed Miliband and Nick Clegg.
Speaking exclusively to IBTimes UK, Salmond said that, far from disliking England, he reveres the country for its cultural and political traditions, and believes he is held in high esteem by the English public.
The man who spearheaded the "Yes" campaign in last year's Scottish referendum was addressing speculation that the English public will vote Conservative in May's general election - in which he is standing for the constituency of Gordon - and block a Labour-SNP coalition in Westminster.
When we asked if he had an "England"' problem, Salmond replied: "As probably the most avid practising anglophile in Scottish politics, I don't see that at all.
"I can only go on the reception I got when I did Question Time in Liverpool recently. If the audience had been polled, actually they were polled if I remember rightly, immediately afterward... if I was standing for Liverpool Scotland constituency, as opposed to Gordon, then I would maybe not rate my chances as highly, but I would be in with a fair shout."
Stirring up anti-English sentiment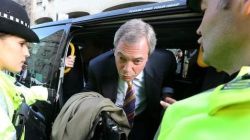 Salmond has previously been accused of "stirring up anti-English hatred" by Ukip leader Nigel Farage, and his alleged anti-English jibes were the subject of a police complaint in 2012.
However, when pressed on his "anglophile" credentials, Salmond said: "It's true. I love England. England's great. England's a fantastic country.
"It's poorly represented by its politicians, its current politicians, but then all our countries go through difficult periods like that. England will sort that out.
"I think England's a country with an enormous reservoir of cultural, literary heritage, democratic instinct, and I'm quite certain the plain people of England, to cite Chesterton, will sort out the inadequate politicians in good time."
When asked to name any English politicians from previous generations whom he admires, Salmond recalled two figures from the 18th century – one of whom was actually born in Dublin.
Salmond cited: "Edmund Burke, for the things he said, the times he said it. Probably Pitt the younger as well. These were considerable politicians.
"Of course you might argue Edmund Burke was Irish, but you can claim Pitt the Younger."
'I was simply poking fun with Ed Miliband "bacon sandwich" remark'
Salmond also played down his recent suggestion that, if Miliband chooses not to attend the forthcoming pre-election TV debates, producers should put a bacon sandwich in his seat rather than simply 'empty-chairing' him.
Asked if this remark risks trivialising British politics, Salmond replied: "No, I was speculating about the empty chairing, the time on Have I Got News For You when they replaced Roy Hattersley with a tub of lard, so the broadcasters said they would empty-chair politicians who didn't turn up for the debates.
"I said that if you were in that position, you should go the full hog, and not just have an empty chair but put something on it. So I suggested a glass of champers for David Cameron, a pint of beer for Nigel Farage, the pledge on student tuition fees for Nick Clegg and a bacon sandwich for Ed Miliband. I was poking fun."
Polls conducted last week suggested the SNP could win all but four Scottish seats in May's general election, leading many to suggest that Salmond and his party could play a key role in the next British government.
Watch our video interview with Alex Salmond below.