Norwegian swimming world champion and London 2012 Olympic medal hope Alexander Dale Oen has died reportedly of a cardiac arrest at a training camp in Arizona, aged 26.
Oen, who won gold in the 100m breaststroke final at the 2011 world championships in Shanghai and earned Norway's first-ever Olympic medal in swimming after winning silver at the 2008 Beijing Olympics, was found by a teammate collapsed in his bathroom.
He was taken to the Flagstaff Medical Center, where he was pronounced dead. Emergency services arrived within minutes but were unable to resuscitate him.
"He died suddenly, without warning on Monday evening local time while with the swimming team in Flagstaff, USA," the Olympic Committee and Norwegian Swimming Federation said in a statement.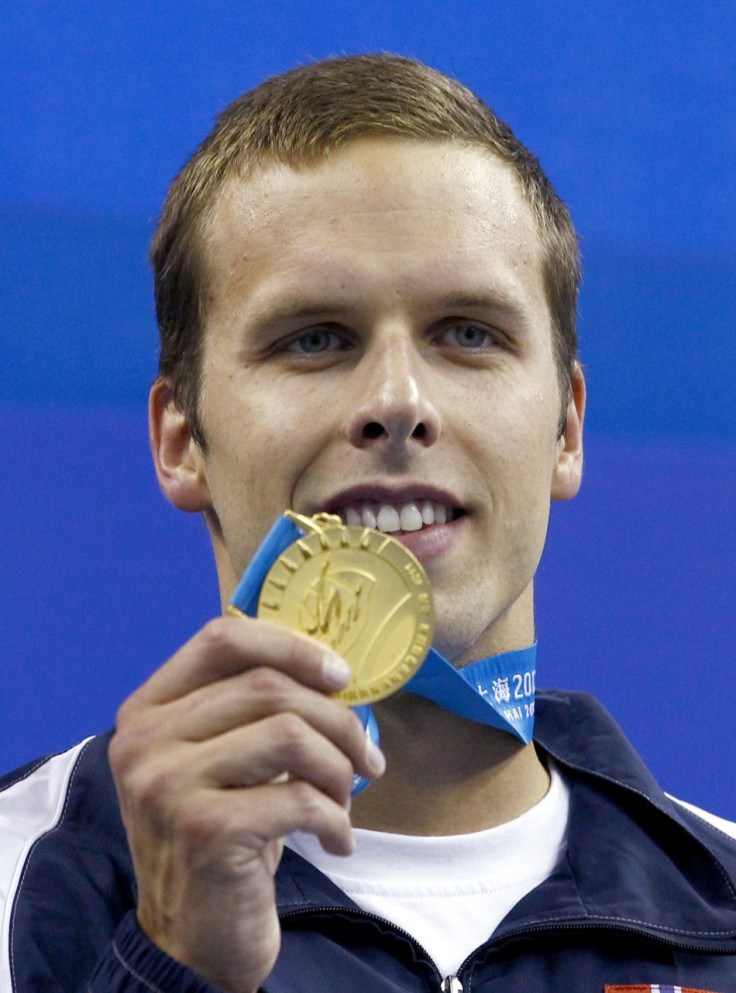 The Federation said "they found Dale Oen laying partly on the floor, partly on the edge of his bathtub".
Per Rune Eknes, president of the Norwegian Swimming Federation, also shared his condolences in a statement: "My thoughts go first and foremost to his family in Oygarden.
"This is the toughest day the sport of swimming in Norway has ever had."
In his last tweet, Oen said he was looking forward to going back home: "2 days left of our camp up here in Flagstaff, then it's back to the most beautiful city in Norway.. #Bergen."
Norwegian skiing champion Aksel Lund Svindal, the two-time overall world cup champion, said on Twitter: "It feels unreal that Alexander Dale Oen is no longer with us.
"My thoughts go out to his family, friends and his whole team in Flagstaff."
Oen won his world title in Shanghai in the aftermath of the killing of 77 people on the Norwegian island of Utoeya by far-right extremist Anders Behring Breivik.
Oen dedicated his triumph to the victims of the massacre. After the race in Shanghai, he said: "We need to stay united. Everyone back home now is, of course, paralysed with what happened but it was important for me to symbolize that, even though I'm here in China, I'm able to feel the same emotions."
Oen is the second high-profile athlete to recently die from cardiac arrest, after Italian footballer Piermario Morosini collapsed on the pitch during a Serie B game for Livorno last month. Bolton midfielder Fabrice Muamba also collapsed during their match against Tottenham Hotspur but survived the incident.