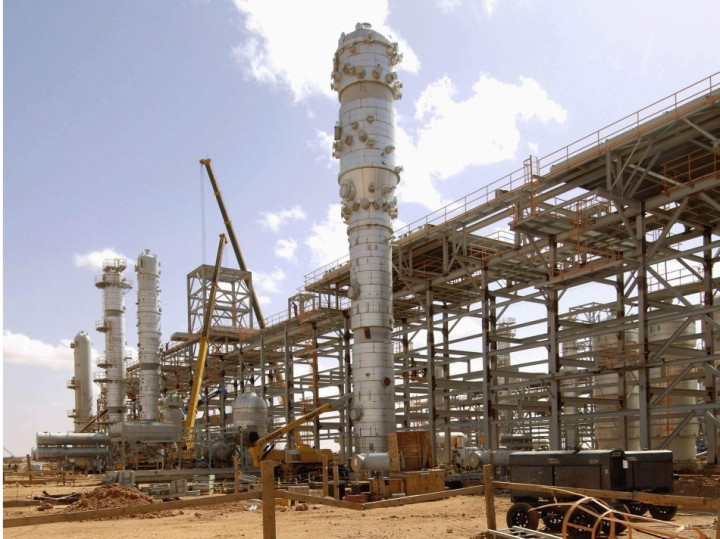 Islamist militants who attacked the Algerian gas complex of In Amenas were trained in jihadist camps across the border in southern Libya, according to local sources.
The recovered bodies of terrorists killed in the counter-attack by Algerian security forces include three Egyptians, two Tunisians, two Libyans, a Malian and a French citizens, a security source told Reuters.
It is believed that the terrorists crossed the border from Libya to launch the attack. One of the leaders of the group was Abou al-Barra, a long-time jihadist activist.
Barra has been described as the most important commander under Mokhtar Belmokhtar's Al-Mulathemeen Brigade - the group which raided the gas plant, which is owned by BP, Norway's Statoil and the Algerian state oil company Sonatrach.
Barra served in the Algerian army before joining the Salafist Group for Preaching and Combat involved in the Algerian insurgency of the late 1990s and early 2000s
Afghan war veteran
The Algerian state news agency confirmed that some militants were still in the industrial part of the complex.
Libyan authorities were said to be aware that three militant camps south of the desert town of Sabha were training terrorists. A Libyan veteran of the 1980s Afghan war was in control of the camps and it is believed that he had met Belmokhtar in 2011.
Extremist militia in Libya were likely to have financed militant groups in Mali and al-Qaida in the Islamic Maghreb, said the source. French intervention in Mali fired up an already turbulent situation in the vast desert region of North Africa. A Salafist group in eastern Libya called for protests after Friday prayers in Benghazi in response to the French assault in Mali, CNN reported.
Even former UN secretary-general Kofi Annan described Mali as "collateral damage from Libya". The resumption of rebellion in Mali was undoubtedly driven by an influx of fighters and arms from Libya after the fall of Gaddafi.
Belmokhtar has been involved in several hostage-takings over the past decade. He accumulated a fortune in ransom payments from governments and multinational companies, amassing state-of-the-art weapons from Gaddafi.
Well-trained and heavily armed Tuareg fighters, who fled Libya after Gaddafi's death in October 2011, formed the militant Ansar al Din movement, nicknamed Les Rebels.
Jihadists also profited from the Libyan civil war as a black market developed in ordnance supplied by Western governments eager to topple the former Libyan ally and dictator.