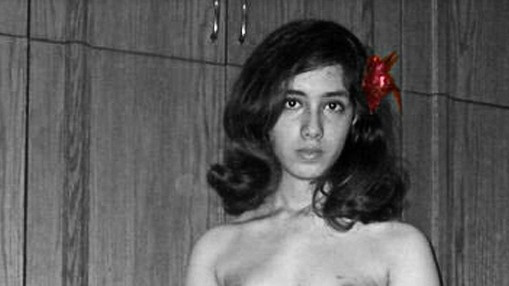 An Egyptian group of Islamic law graduates filed Thursday a suit against activist Aliaa Magda Elmahdy, the blogger who published nude pictures of herself on Twitter under her real name, and her boyfriend, the well-known blogger Kareem Amer, under charges of "violating morals, inciting indecency and insulting Islam."
Bikya Masr, an independent Web site, reported that the art student was "trying to spread her obscene ideology through nude pictures".
The coalition's Facebook page called for Mahdy and Amer to be punished according to Islamic law.
"The old constitution and the new declarations of the new one says Islamic law is the source of governing, therefore we asked for Islamic law penalties to be executed on the two bloggers," Ahmed Yehia, coordinator of the coalition, told Bikyamasr.com.
"It is an insult to the revolution as these two persons who pretend to be one of the revolutionists and asking for sexual freedoms. They are giving the uprising a bad name," he continued.
"It is our duty to fight corruption and this is a corruption case, people who are trying to corrupt society with foreign and unacceptable customs like the sexual freedom they ask for," continued Yehia.
Aliaa Magda Elmahdy: The Nude Blogger and Her Lover
Elmahdy made headlines this week for a series of naked pictures that she published on Twitter under her real name in a protest against Islamic extremism. Her move sparked a heated debate on Twitter.
The hash tag #NudePhotoRevolutionary went viral after Ahmed Awadalla, who works in the field of human rights, health, sexuality and gender tweeted: "@3awadalla: A feminist #Jan25 revolutionary posted her nude photo on the internet to express her freedom. I'm totally taken aback by her bravery".
Elmahdy, only 20 years old and a student at the American University of Cairo, defines herself as "Secular, Liberal, Feminist, Vegetarian, Individualist Egyptian". In a tweet, she said "I took my nude photo myself in my parent's home months before I met @Kareemamer [her boyfriend] and I'm atheist since I was 16".
"My view is that the veil is not a personal choice in Egypt, but the results of religious and social pressure," she said on Facebook. "The women with head veil that I know wear it because of their families or because they don't want to be beaten in the streets. I don't see why they always dictate to women, and not to men, what they should wear."
Elmahdy also supports a controversial Facebook event called "Men should wear the veil".
Now, she faces a court case over the image, which has already been viewed over 1 million times and rising.
"The sentence could be lashes, time in prison or what they see fit," Yehia said.
MUST READ: Aliaa Magda Elmahdy, Nude Blogger, Gains Support from Egyptian Diaspora