Alibaba Eyes New York Stock Exchange Float for $120bn IPO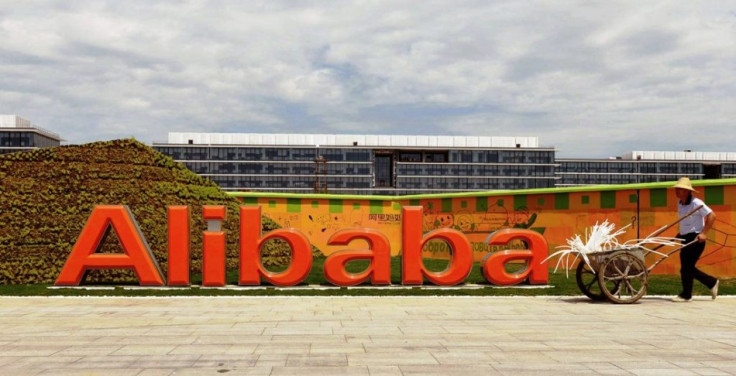 China's Alibaba Group is eyeing a flotation on the New York Stock Exchange (NYSE) that is expected to value the e-commerce giant at as much as $120bn (£75bn, €89bn).
The move follows failed negotiations with the Hong Kong Stock Exchange and the city's regulators over a dual voting structure.
Alibaba wants its partners - the founders and senior employees - to be able to control the composition of its board post a listing, a privilege not available at the Hong Kong bourse but granted in the US.
Alibaba could pick NYSE over the Nasdaq Stock Market for its US listing and has initiated talks with banks. The firm is expected to appoint underwriters by the end of the year, reported Bloomberg. In May, media reports surfaced that Credit Suisse would take a leading role in the planned IPO.
In New York, Alibaba could adopt a partnership structure similar to what was proposed in Hong Kong, Bloomberg quoted an unnamed source as saying. As of 10 September, the Chinese firm had 28 partners including co-founder Joseph Tsai and Chief Executive Officer Jonathan Lu.
Alibaba, founded by former English teacher Jack Ma in 1999, could raise about $12.9b (£8.0, €9.5) through the initial stock sale, Ernst & Young estimated in June, making it one of the world's largest internet stock offerings.
The e-commerce firm is expected to use the proceeds of the planned IPO to snap up a raft of companies, in a bid to expand its mobile phone services.
"Jack Ma really insisted on the partnership structure," Billy Leung, an analyst at RHB Research Institute in Hong Kong told the news agency. "If you give it to them then you give it to everyone. Alibaba has been waiting for so long, they just said let's go to the US," Leung added.
"This is not a mere profit sharing mechanism, nor is it a vehicle of power to exert greater control over the company," Ma said earlier this month, explaining the partnership structure.
"We also hope that the partnership system, operating based on a foundation of transparency, can shield the company's long-range development plans from the short-term profit seeking trends of the capital market," Ma added.
Shareholders in Alibaba, Internet giant Yahoo and Japanese telecoms major Softbank, stand to benefit from the windfall when the Chinese firm lists in the US. Softbank is the company's largest shareholder with a 35% stake, while Yahoo has a 24% stake. Ma, Tsai, and other company executives own about 10% of Alibaba.
Alibaba on an Acquisition Spree
Earlier in the year, Alibaba bought a 28% stake in Chinese digital mapping company AutoNavi for $294m. The company also spent $586m to purchase an 18% stake in Sina Corp's Weibo business.
On the back of its acquisitions, the company reported strong earnings and revenues.
According to a regulatory filing by Yahoo, Alibaba Group logged a 171.1% hike in net profit after revenue climbed 84% to $642.2m in the fourth quarter.
© Copyright IBTimes 2023. All rights reserved.