Alibaba IPO: Underwriters Expect Shares to 'Pop' 10% to 15% on NYSE Debut
Alibaba will start trading on the New York Stock Exchange today.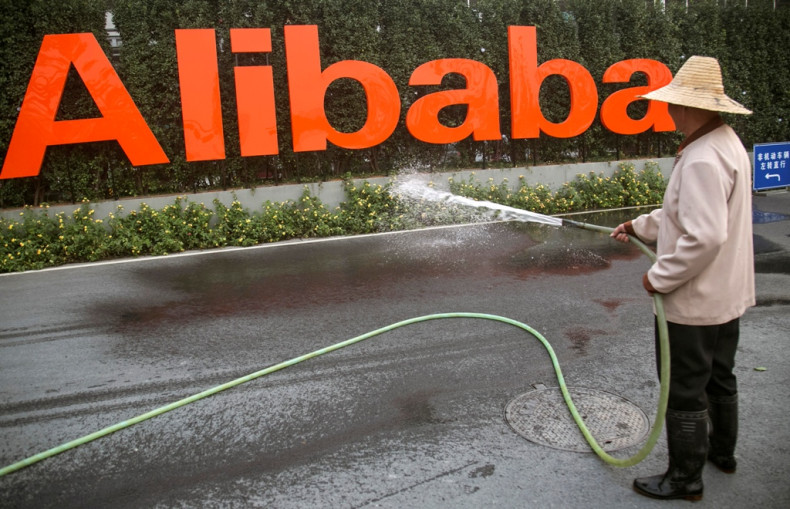 Alibaba Group Holding's IPO underwriters are hoping its stock will jump by 10% to 15%, when it debuts on the New York Stock Exchange later today.
Underwriters on the Alibaba deal include Citigroup, Credit Suisse, Goldman Sachs, Morgan Stanley and JPMorgan.
Meanwhile, Rothschild, which does not have underwriting operations, is advising Alibaba on the deal, Reuters reported.
The Chinese e-commerce giant has priced its New York initial public offering at $68 a share, the top end of the expected range. The hotly anticipated tech debut could turn out to be the largest IPO in history.
The company, which controls 80% of China's e-commerce market but is hardly known in the US, expects to raise in excess of $21bn (£12.76bn, €16.24bn) when its shares start trading on the NYSE under the ticker symbol "BABA".
The IPO price values Alibaba at nearly $168bn.
Alibaba Unknown
Alibaba is selling 320 million shares, corresponding to about 13% of the company's capital. Nearly two thirds of those shares are being sold by existing shareholders, including founder Jack Ma, who will rake in $867m.
But an Ipsos poll conducted for Thomson Reuters found that 88% of Americans had never heard of the Chinese firm.
However, that did not deter institutions from placing orders for allocations: between 35 and 40 institutions, including BlackRock, placed orders for $1bn or more shares each.
Protecting Investors
Ahead of Alibaba's US floatation, US Senator Bob Casey pressed the market regulator on protections for Americans investing in Chinese IPOs.
Casey said in a 17 September statement: "Rarely in history has there been an IPO of this size for a company that we know less about.
"I continue to be concerned that about the level of transparency from Chinese firms listing in our markets. The SEC has an obligation to step up its enforcement efforts and press these firms for additional information so that investors are protected."
Underwriters remain bullish on Alibaba's stock given that other Chinese firms have performed extremely well in the US. Chinese search giant Baidu's stock rocketed 354% on its trading debut on the Nasdaq in 2005.
Ma founded Alibaba 15 years ago in a one-bedroom apartment in Hangzhou, China.