Alice Through The Looking Glass: Disney teases a glimpse of the Red Queen in two new trailers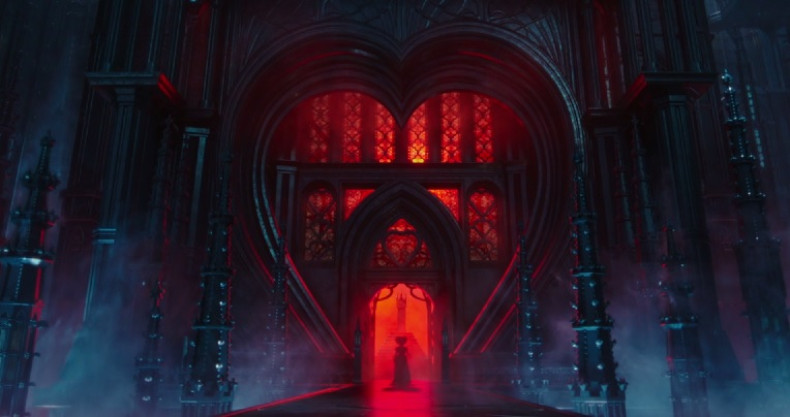 Following on from the first look it shared via Twitter on Monday 2 November, Walt Disney Studios has unveiled two more teaser trailers for its upcoming movie sequel, Alice Through The Looking Glass.
James Bobin is on board to direct the follow-up – which judging by the recently released footage, is going to be just as fantastical and colourful as the 2010 instalment directed by Tim Burton, who is producing the sequel.
Also returning to the developing franchise are Mia Wasikowska, Anne Hathaway, Alan Rickman and Johnny Depp, reprising their respective roles of Alice Kingsleigh, the White Queen, Asbolem the caterpillar and, of course, the Mad Hatter.
Another familiar face returning is Helena Bonham Carter as the Red Queen, who is presented in all her big-haired, villainous glory within the second teaser – even though, technically, you don't even see her.
The plot of Alice Through The Looking Glass remains unknown, despite the novel it is based on having been around since 1871.
Speculation has suggested that the film will have Alice travel back in time to Wonderland to save the Mad Hatter, a theory certainly supported by the posters and the time-focussed taglines.
However, that theory does not reflect what happens in the original book, which sees Alice unexpectedly returns to Wonderland through a mirror six months after her first visit. Upon arrival, she comes across the Red Queen, who explains to her that the entire land is laid out in squares, like a gigantic chessboard.
She offers to make Alice a queen if she can move all the way to the eighth rank in a countryside chess match, knowing full-well how dangerous said task might be, but Alice embarks on the adventure and she only occasionally comes across the Hatter.
Despite being just as short as the first teaser, these two clips, particularly together, suggest that the film is likely to concentrate on the story told in the novel rather than go down the "save the Mad Hatter" route.
The first one sees a quizzical-looking Alice observing a butterfly disappear into the mirror, suggesting that she will follow it as her character is notoriously curious, while the second proves that the Red Queen will have plenty of involvement in the film. That maniacal laugh at the end is bound to be hinting that she'll be up to no good, too.
Alice Through The Looking Glass is scheduled to reach both US and UK cinemas on 27 May 2016.
For all the latest entertainment news follow us on Twitter @alistinsider.