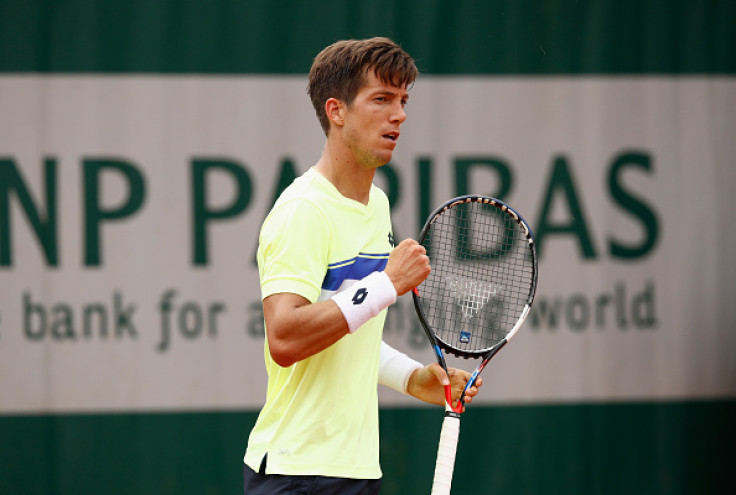 Aljaz Bedene is considering switching allegiances back to Slovenia from England in a bid to compete in the Olympics.
The Slovenian-born British number three gained UK citizenship in 2015 but could not represent Great Britain in the Davis Cup last year after the International Tennis Federation (ITF) rejected his application.
With one of the requirements to take part in the Olympics being to be available for the Davis Cup, Bedene, who featured in the tournament for Slovenia, is pondering a switch back to Slovenia to achieve his dream.
"That's [playing in the Olympics] a dream for every athlete," Bedene said, as quoted on BBC. "I'll have to see what can be done."
"At the moment I'm representing Great Britain, but I do want to play Olympic Games."
Bedene has recently been involved in a nationality row with compatriot Dan Evans, who claimed the former is not British. The 27-year-old responded by stating that tennis needed more people like Evans and reiterating that he felt British.
However, Bedene has now hinted that he could may make the switch in the future due to his fiancee even though he still maintains that he feels British.
"At the moment, for the clay season, I spent quite a lot of time in Slovenia," Bedene added. "My fiancee said she wants to move back. She wants to have her career there. I'm travelling a lot, so it's not easy -- but I do want to spend as much time as I can with her."
"I've still got a house in England. My home is still there. I have always been known as Slovenia-born - but I love Britain. I feel Slovenian and British."
Bedene, who will face Jiří Veselý in the second round of the French Open, would need to feature in three Davis Cup ties for Slovenia between now and the Tokyo Olympics to be eligible in 2020.