Allianz Profit Surges on Business Growth Across Segments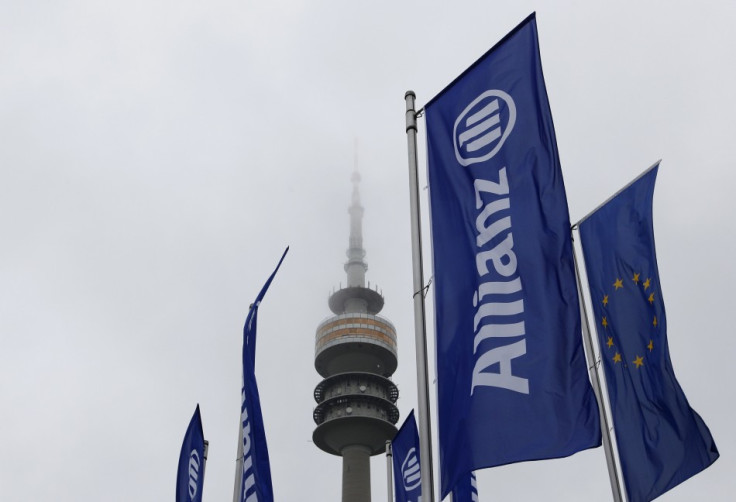 German insurance giant Allianz has reported a rise in its first quarter profits buoyed by strong growth in all its business segments and the absence of major natural calamities.
Net profit for the first three months of the year rose to €1.7bn ($2.2bn/£1.4bn), a 24% increase from the same period, a year ago. Revenues rose 6.6% to €32bn, a new record in the conglomerate's history.
The Munich-based group, confirming its profit outlook, said it was on track to earn an operating profit of €9.2bn for 2013, 'plus or minus €0.5bn.'
The property and casualty insurance business benefited in most markets from rising prices, improved underwriting result and fewer natural calamities. The life and health insurance business was supported by increased life insurance revenues and profits in the core markets of Germany, France and Italy. The asset management division reported higher assets under management and improved margins, an Allianz statement said.
"This is a very encouraging start to the year. All segments are performing strongly thanks to our efforts in the previous years. Our customers profit as well, having received €25bn in insurance benefits in the first quarter," said Dieter Wemmer, the chief financial officer of the insurer.
Property and casualty insurance reported revenues of €15.2bn in the first three months of 2013, up 2.7% percent from €14.8bn in the first quarter of 2012.
Operating profit reached €1.3bn, up 11.5% from €1.2bn in the year-ago period.
Life and Health insurance revenues grew 8.3% to €14.8bn from €13.7bn in the year-ago period, while operating profit rose to €855m, a 3.6% increase compared to €825m achieved in the year-ago period.
The value of new business at Allianz rose to €238m from €223m.
The asset Management division posted a 32.8% spike in revenues to €1.9bn. Operating profit hit €900m, a 46.8% increase.
Total assets under management were valued at a whopping €1.9tn at the end of the first quarter of 2013, a 17% jump during the quarter.
Third-party assets under management increased to €1.5tn from €1.3tn, while third-party net inflows rose to €42.6bn, from €23.5bn.
© Copyright IBTimes 2023. All rights reserved.