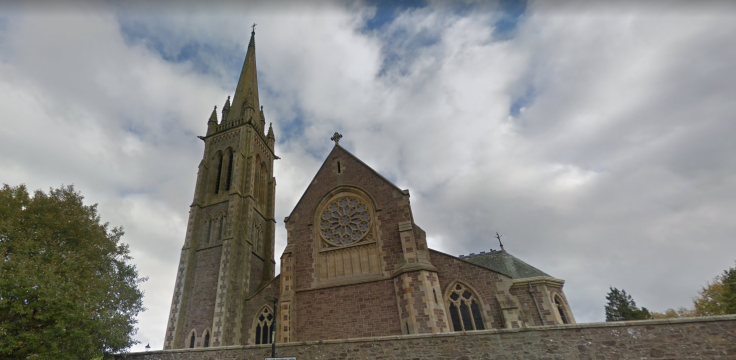 Hundreds of children are thought to be buried in a mass grave in Scotland at what used to be a Catholic care home.
Almost 400 children who were all residents of the Smyllum Park Orphanage in Lanarkshire, are thought to be buried in a section of St Mary's Cemetery in Lanark.
The BBC's File on 4 and the Sunday Post ran a joint investigation to reveal the site of the grave.
The orphanage first opened in 1864 and was run by the Daughters of Charity of St Vincent de Paul until it closed in 1981.
A burial plot was discovered by two former residents of the care home back in 2003, but only now has the full extent of the mass graves been revealed.
Frank Docherty and Jim Kane had come across an unmarked and overgrown part of the cemetery which they decided to investigate as part of a push to reveal the physical abuse that had taken place at the home.
The pair, who both died earlier this year, were told by the Daughters of Charity that 158 children had been buried in the grave, but they had long believed that number to be far greater.
Frank Docherty's widow, Janet said: "Oh my God, I've got goose pimples. It's shocking.
"He had been trying for years to find a figure and he didn't get anywhere. That's unbelievable."
It is thought the most of the children in the mass grave died of natural causes after contracting diesases such as TB and pleurisy.
The events at Smyllum are now part of a wider investigation being looked into by the Scottish Child Abuse Inquiry is examining.
The Daughters of Charity released a statement announcing their full co-operation with the investigation.
They also added: "Our values are totally against any form of abuse and thus, we offer our most sincere and heartfelt apology to anyone who suffered any form of abuse whilst in our care".