Alrawi: Isis has built secure Android messaging app to replace Telegram, says Anonymous affiliate GhostSec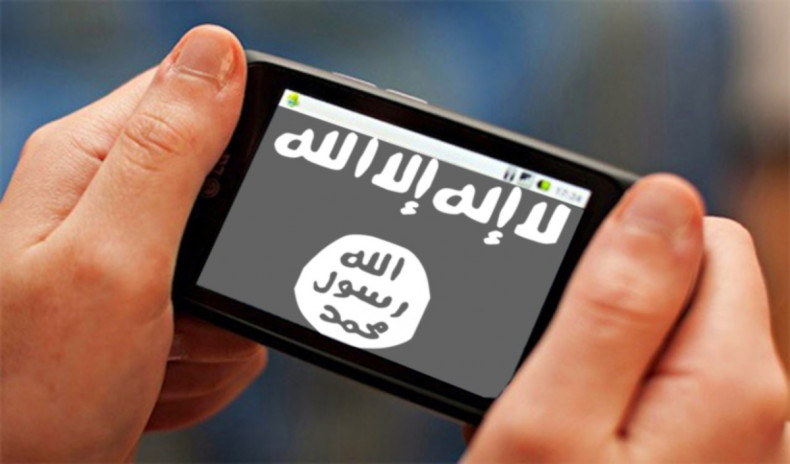 Terror group Islamic State (Isis) has moved on from Telegram and built its own secure Android messaging app to ensure that communications within the group stay secure, claims Anonymous affiliate group Ghost Security Group.
Ghost Security Group, also known as GhostSec, is a counter-terrorism network. It is an offshoot of the Anonymous hacking collective that gained momentum after the Charlie Hebdo shootings in January 2015. It focuses on working to thwart potential terrorist attacks by co-operating with intelligence agencies around the world, as well as taking down social media accounts and websites related to IS (Daesh).
In recent months, IS members have been discovered to be using the encrypted messaging app Telegram to distribute propaganda as well as to recruit potential jihadists. As of October, the official IS channel on Telegram was followed by almost 9,000 users in less than a week. Telegram eventually responded by suspended 78 public IS-related channels in 12 languages.
Interest in Telegram continued to swell but in late November, multiple security researchers wrote blogs saying that the high amount of metadata being released from the app would make it easy for attackers to stalk users and for Telegram to work out a social map of who knows who.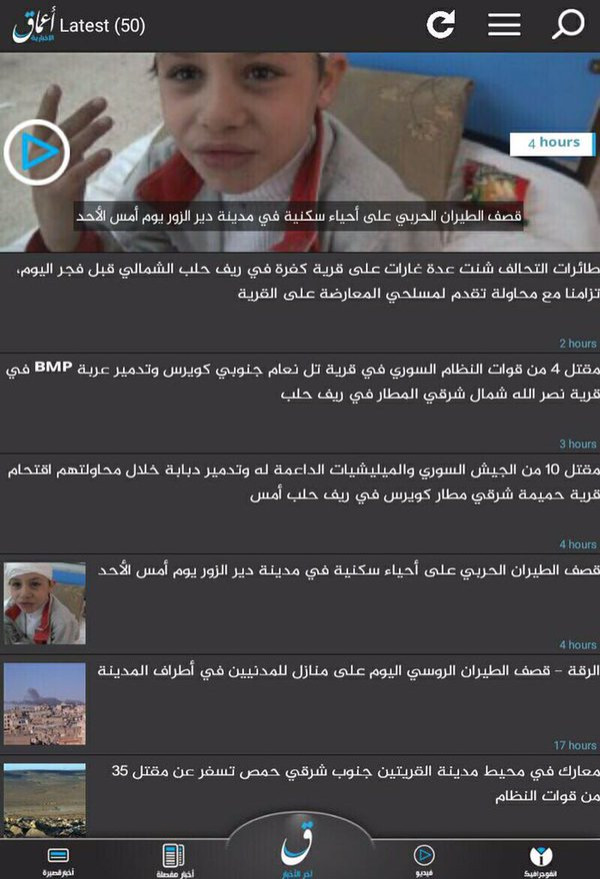 Screenshots of the Amaq Agency app, which was spotted in December 2015 by CtrlSec, another offshoot of Anonymous
CtrlSec/Anonymous
While Telegram disputed some of the claims, it seems IS wised up to the potential problems with the app, and in December, GhostSec noticed that IS was using Telegram and Twitter to push users to a since-deleted website where they could download the Amaq Agency app, which is known to have ties to IS.
"The application's primary purpose is for propaganda distribution. Using the app you are able to follow the most recent news and video clips," Ghost Security representatives told Defense One.
But on 11 January, GhostSec then discovered that Isis were using another app called Alrawi.apk, which is similar to the Amaq Agency app but has added "encrypted communications features, although rudimentary to Telegram or other more company-created ones".
From the sounds of it, Twitter direct messages and Telegram are still used to send out some photo and video updates on the organisation's work, but when it comes to serious communications to plan attacks, the terrorist group is going over to the Alrawi app or offline.
IS is now believed to be stepping up terror plots and attacks in many part of the world. The group is thought to be behind the Jakarta suicide attacks in Indonesia that rocked the capital on 14 January, and there are concerns that Daesh influence is spreading in the Philippines.
In the meantime, London's Metropolitan Police has put into action a plan to increase armed officers, who will be deployed to public transport, busy locations in the capital and key buildings.