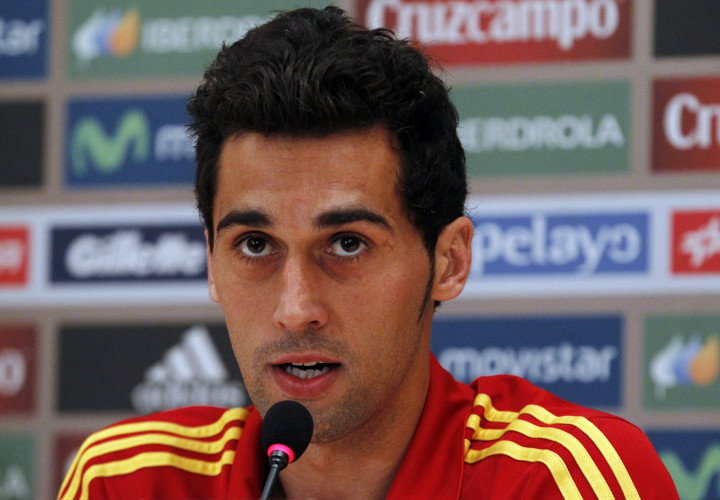 Former Liverpool star Alvaro Arbeloa says that even Real Madrid star Cristiano Ronaldo believes that "Anfield is the most difficult ground in the Premier League".
The La Liga giants visit the Merseysiders on Wednesday 22 October as the leader of the group after beating both Ludogorets and Basel in the first two games.
Even though Brendan Rodgers' side have had a struggled start to the campaign, Arbeloa is aware playing at Anfield is always a real threat.
"Even Cristiano Ronaldo has said that it's the most difficult ground in the Premier League. If Liverpool had lost 10-0 on Sunday I would be just as worried," the Real Madrid defender said, according to the club official website.
Nevertheless, the Manchester United legend has never scored a goal at Anfield, having played five times during his time in the Premier League.
Furthermore, Arbeloa believes that Liverpool will push for the three points even more than them, after beating Ludogorets in the first group game but losing against Basel.
"The atmosphere is going to be incredible and they need to win. It will be difficult and we'll have to work hard at times. It will be a different match and I know what Liverpool are capable of on nights like this. They need the points more than us and it will be a great battle. We're ready for a complicated match," Arbeloa added.
"I've mainly warned them (my teammates) about the atmosphere we'll find there. Not a hostile atmosphere but because they really support their players and it's special for them to play against Real Madrid after five years out of the Champions League."
Having played during two and a half seasons at Anfield under Rafa Benitez, Arbeloa is especially looking forward this game.
Last time the La Liga giants visited Liverpool, the Merseysiders secured a 4-0 victory. However, Arbeloa believes this game will be completely different.
"I'm very happy about returning to play at Anfield. It's difficult to compare the last match between the two teams in the Champions League because Liverpool have changed almost the whole team. If I'm not mistaken, only Skrtel, Lucas Leiva, and Gerrard are still there from that match. Real Madrid have changed too".