'Am I sleeping with Madonna? No motherf***ers' – Idris Elba furiously denies romance rumours
Pair were allegedly spotted kissing in a London restaurant over the weekend.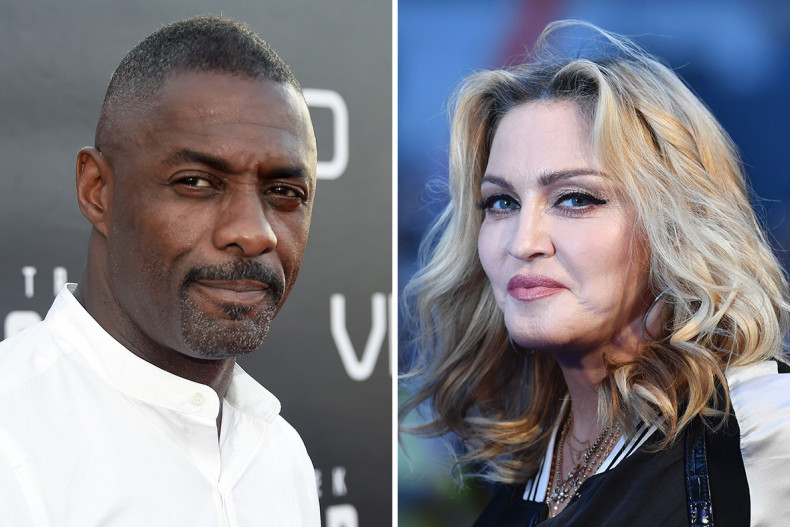 It was sensationally reported yesterday (30 October) that Madonna and Idris Elba were spotted getting very close together at London's M Restaurant, following the actor's kickboxing debut.
A source told The Sun that the pair could "not keep their hands off each other" inside the restaurant, but the claims have since been denied by the RocknRolla actor. Elba, 44, shut down reports of being the 58-year-old's new toyboy in an angry Twitter post.
Elba furiously slammed rumours of a romance with the Holiday hitmaker, writing to his 1.96m Twitter followers today (31 October): "Am I sleeping with Madonna? No mother***ers... 'Don't believe the Hype'."
The tweet has been liked over 1.8k times and retweeted over 3.9k in four hours. But despite Elba's statement, insiders have claimed that the famous twosome made no attempt to hide their closeness at the restaurant party over the weekend.
A source told The Sun: "They arrived together at around 3am and were all over each other. There was nothing subtle about it, no attempt to hide. It was very blatant.
"They were at the party for about an hour, they would dance, go off to smooch, then mingle a bit more. They only had eyes for each other. That seemed very, very clear," they added.
Madonna posted a video of Elba fighting in the ring at York Hall – where he won by impressively knocking out his opponent in one minute 55 seconds. She captioned the clip: "Idris Elba Smashes it at York Hall!"
She also shared an intimate selfie the pair lying together on the floor on Snapchat with the words: "I kicked his butt" after they playfully sparred each other.
Elba and Madonna have known each other for a number of years. In 2015, Elba, who is also a DJ, supported Madonna on the German leg of her Rebel Hearts tour.
According to the claims, Madonna was dressed in a black fur jacket, while Elba sported a black cap, brown leather jacket and dark trousers as they appeared to get close inside the restaurant.
The actor said of the singer at the time: "I am a DJ for hire, and she wanted a great one! I was excited, I had a great time. Madonna is a legend. I got there, I met a beautiful person that has been working for ever and ever, amen, and is still going."