Hunger Games star Amandla Stenberg has revealed how she took herself out of the running for a major role in Marvel's Black Panther because she didn't want to take a part that could have gone to a black actor with darker skin.
"One of the most challenging things for me to do was to walk away from Black Panther," Stenberg explained. "I got really, really close and they were like, 'Do you want to continue fighting for this?' And I was like, 'This isn't right'."
The conscientious 19-year-old discussed the process in an interview with CBC Arts at the TIFF Next Wave Festival.
"These are all dark skin actors playing Africans and I feel like it would have just been off to see me as a bi-racial American with a Nigerian accent just pretending that I'm the same colour as everyone else in the movie," she continued.
"That was really challenging, to make that decision, but I have no regrets.
"I recognise 100 per cent that there are spaces that I should not take up and when I do take up a space it's because I've thought really, really critically about it and I've consulted people I really trust and it feels right."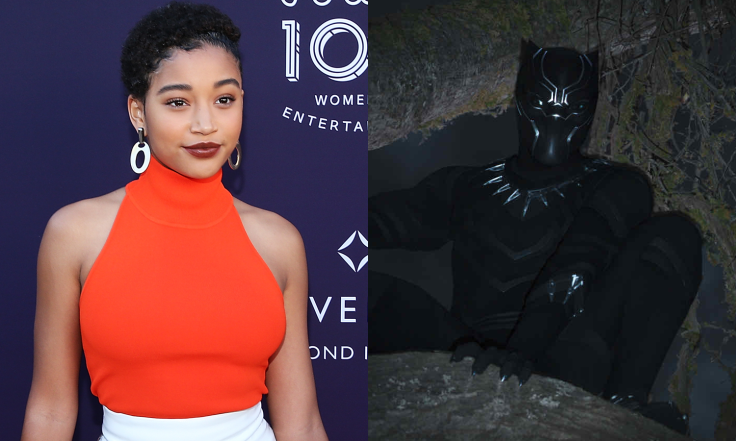 Stenberg's big break was as Rue in The Hunger Games, who helped Jennifer Lawrence's protagonist Katniss Everdeen survive the titular competition. She's since starred in Everything Everything and TV series Sleepy Hollow.
She was also handpicked by Beyonce to appear in Lemonade, the art project that accompanied the pop star's album of the same name.
While Stenberg made a noble choice in turning down Marvel's Black Panther, she missed out on being in the biggest film of the year so far and one of the biggest hits of the last few years. Hopefully there's a more suitable role for her in the inevitable sequel.
Black Panther broke records over its first weekend in cinemas, enjoying the biggest domestic opening ever for a film released in February (£202 million) as well as becoming one of the fastest films ever to cross $400 million domestically.
Over its upcoming third weekend it will become the third highest-grossing film domestically in the Marvel Cinematic Universe, behind only the two Avengers films. It could even beat Age of Ultron's total to take second place.
The film has taken $763 million worldwide so far, and will soon have passed the hauls of 2017's mainstream superhero movies: Thor: Ragnarok, Spider-Man: Homecoming, Guardians of the Galaxy Vol 2, Justice League and Wonder Woman.
Directed by Ryan Coogler, the film stars Chadwick Boseman as Black Panther, alongside Lupita Nyong'o, Letitia White, Michael B. Jordan, Danai Gurira, Daniel Kaluuya, Martin Freeman, Andy Serkis, Angela Bassett and Forest Whitaker.