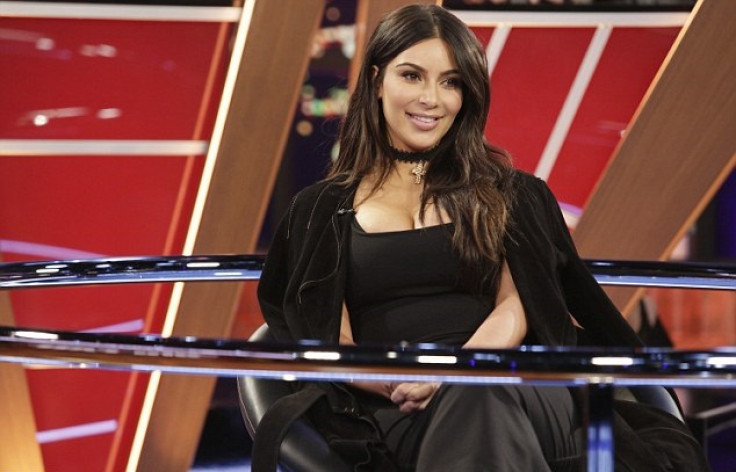 After keeping a low profile after being robbed at gunpoint in Paris in October, Kim Kardashian will be briefly returning to screens in January 2017 as she takes the hot seat in a new ABC fan-based show.
The programme is called Big Fan and the episode featuring Kim was taped in May, several months before the Paris jewellery heist that left the mother-of-two traumatised and shunning the spotlight.
The show sees the 35-year-old compete with her most devoted fans to see whether they know more about her than even she does.
In a People preview, a male fan of the Keeping Up With The Kardashians star couldn't contain his excitement at coming face-to-face with the TV star. "I'm on Kloud 9 with a K right now!" he said.
Casting for the show took place in March when Kim shared the application link on Twitter, calling on her most ardent fans to apply for the chance to test their knowledge of their idol.
Wearing a figure-hugging black dress and showing off her famous curves to full effect. the Keeping Up With the Kardashians' star seemed to be on form as she laughed with the contestants, Mail Online reports.
Kim has been absent on social media ever since the shocking incident on 3 October, when five armed gunman bound and gagged her at gunpoint as they made off with over $10m worth of jewellery.
Staying out of the glare of the media she has barely been seen in public since, fuelling speculation that she is struggling to cope after her ordeal.
The E! star was briefly seen backstage at three of West's concerts at The Forum in Inglewood but kept a low profile.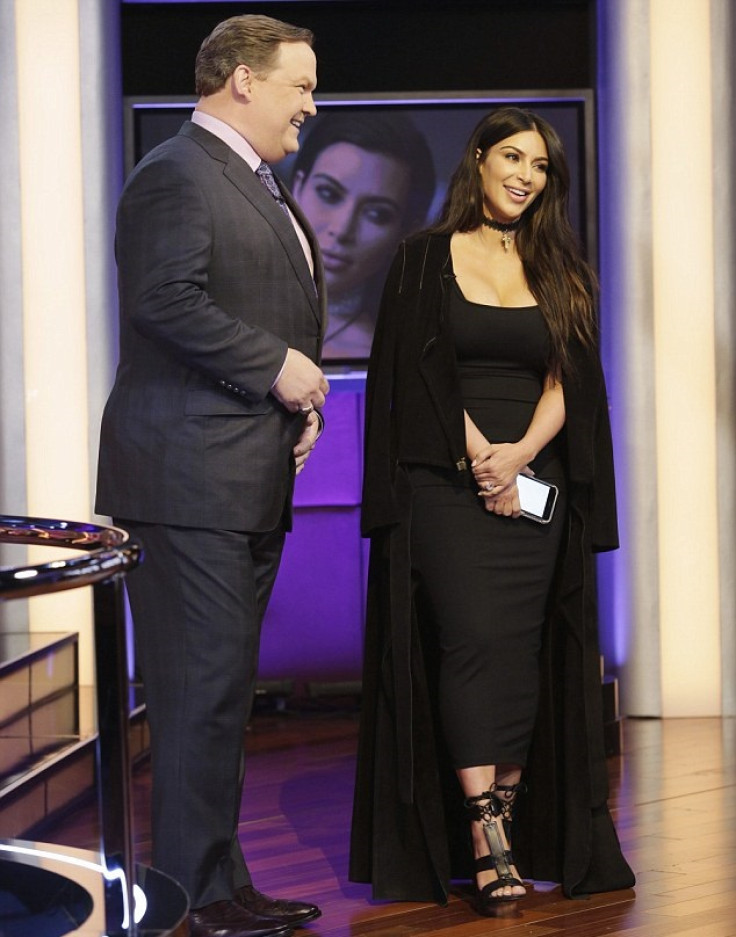 She was due to attend the Angel Ball event in New York on 21 November but pulled out of the event after husband Kanye West was admitted to to Resnick Neuropsychiatric ward at UCLA on 21 November after displaying paranoid behaviour.
The couple has since been plagued by rumours of marital discord amid reports that the reality star is contemplating ending her two-and-a-half-year marriage after feeling "trapped" in her relationship.
It's not known whether she will resume filming of Keeping Up With Kardashians, as friends of the star have suggested she is increasingly concerned for the safety of her two children North, 3, and Saint, 1, and is re-evaluating her life in the public eye.
For the moment, her fans must be satisfied with a rare glimpse of their idol on the new ABC show .
Big Fan will premiere on ABC on January 9, with Kim's episode airing on January 16.