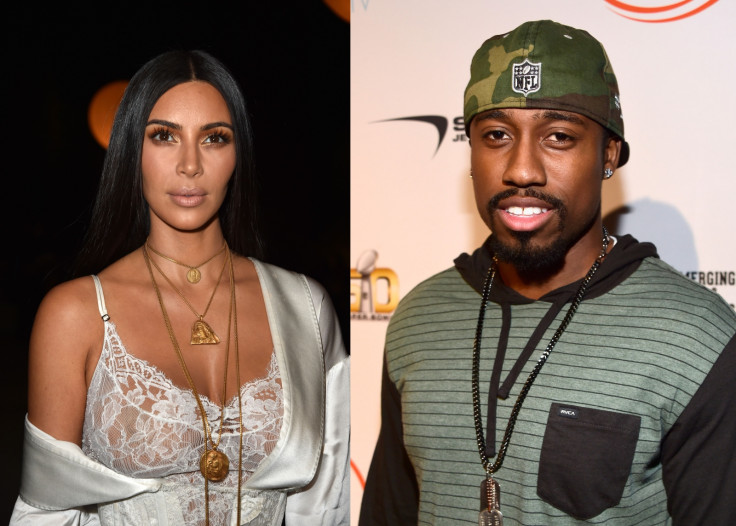 Multiple reports on Sunday, 11 December confirmed that nothing has been cooking up between Kim Kardashian and NFL star Marquette King. Further confirming the truth the reality star's representative is reported to have debunked the cheating allegations calling it "fake news".
Kardashian was linked to King amid speculations of marriage troubles following her husband Kanye West's recent breakdown. The sensational news, which has since been refuted by various publications, was originally reported by Media Take Out and it claimed that the 36-year-old star was "seeking comfort" from King.
So, who is Marquette King? The Georgia-born football punter, who has been falsely linked with the Keeping Up With The Kardashians star, plays for Oakland Raiders of the National Football League. Apart from his love for football, King is also very passionate about tattoos and Halloween dressing, as evident from his social media profiles.
After the rumour story surfaced, a report in Hollywood Life said that the mother-of-two has no time to indulge in extra-marital romances as she deals with a strenuous situation at home.
"Kim's got two kids, a husband who needs her more than ever, is still dealing with the robbery aftermath, and has a business to tend to," a source told the website adding "She barely has time to have sex with her own husband, let alone step out on him with Marquette".
Even news debunking website Gossip Cop is of the same opinion as it suggested that rumours linking Kardashian with the American football punter is false. As it turns out, the final word on ending the speculations comes from the man himself. Putting all the gossips to rest, the 28-year-old footballer tweeted an animated photo of himself captioned "#Rumours".
The whirlwind cheating rumour about Kardashian and King seems to have surfaced in the aftermath of West's recent struggles with depression and paranoia. While time spent by the rapper at the UCLA Medical Centre might have left his wife dealing with stuffs on her own, but reports assured that it hasn't affected Kimye's relationship.
"She very much in love with her husband and wouldn't ever think to cheat on him. She's not that girl," the source added.