From restaurants to retailers and bakeries to delivery services, companies across the UK are hiring temporary Christmas staff with the festive season fast approaching. Whether it is to keep you moving during the cold December days or to pay off that huge debt you will inevitably get yourself in because of expensive presents, here are the best tips to get a job for the holidays.
1. Be ahead of the curb
"Employers already know how many people they'll need for the holiday season, so we recommend starting your search for a role as early as possible," Andy Sumner, managing director of recruitment website Monster.co.uk, told IBTimes UK. Employers such as Asda, Amazon, Argos and Royal Mail have already said they are recruiting for the holidays. Applying now also means you have enough time to clear your schedule and make sure you can make enough hours.
2. Get away from your screen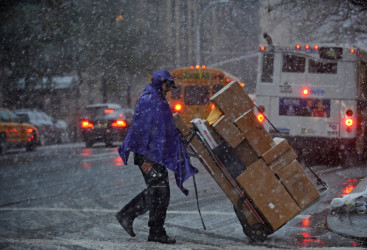 According to the founder of US job website CollegeRecruiter, 80% of jobs vacancies are never published, so the shop floor manager might be delighted to receive your application in person.
Many companies can hold on to your CV when you walk into their shop or office, in case a future position opens up. So if anyone decides to book a last-minute trip to a ski resort in Austria, you might be the one they approach instead of sending out a new vacancy.
3. Know who you are
Presenting yourself online or on paper is vital. Potential employers are bound to ask for a CV. It should be neat and have all your work experience listed in the right order. It should also be true and stick to the point. Make sure you write a personal statement and tailor it to your potential new job.
A good rule of thumb is to see if you can show who you are and what you can do in 30 seconds. That is the estimated time employers look at your CV. Make it concise. Your cover letter or online work profile should not just be a summary of your CV. Explain what your special skills are and how you will apply them to the job.
4. Know what you want
"You should also know precisely what you offer a potential employer," Sumner stated. "Determine what hourly rate is acceptable, what hours and days you are available for, and if the location is viable in terms of fuel and transport costs."
5. Be prepared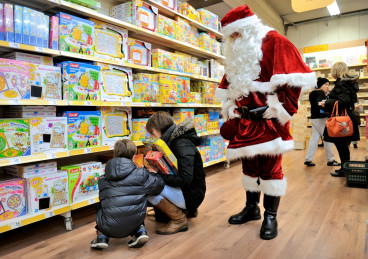 Once you are invited for an interview, it is important to be prepared. Make sure your appearance is on point and you know the answers to potential questions. Many personal coaches urge you to do meditation or stress-relieving exercise shortly before your interview.
According to HR experts, asking questions is vital at the end of the interview, to appear interested and to elaborate on earlier points.
6. Be flexible
Temporary employment, often taken up by younger people, requires flexibility. You are not required to give months of notice before you leave and your hours are often less 9-5. Equally, your employer probably expects you to be easygoing when it comes to your schedule as well.
"The best way to make sure you stand out above other candidates is to present yourself as flexible, but only if you really are," is Sumner's advice. "Demanding a specific schedule from a prospective employer is a sure way to ruin your chances at landing a job."
7. Know your rights
Last, but not least, it is important for you to know your rights. Temporary employment is often based on a zero-hour contract. These contracts still require the employer to pay the minimum wage, compensate you for overtime, and even give you annual leave. Make sure you check out your rights on temporary and zero-hour contracts.