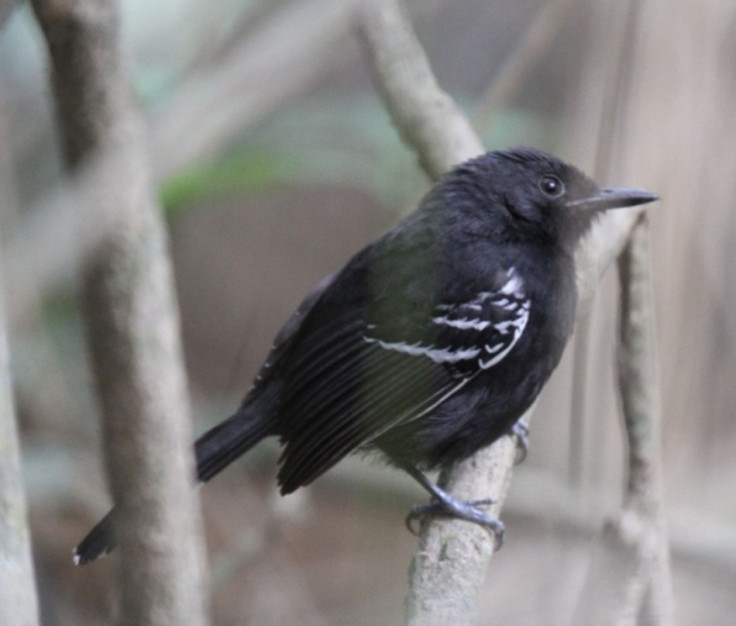 Nearly 100 species of birds, in the Amazon basin, are at the highest recorded risk of extinction, according to a recent report by the International Union for Conservation of Nature (IUCN), which noted in its 2012 IUCN Red List of Threatened Species that the extent and pattern of deforestation across the Amazon was the primary reason behind the unfortunate development.
Included in the list are already critically endangered species like the Rio Branco Antbird (Cercomacra carbonaria) and, according to conservationists, even a moderate rate of deforestation could affect the Rio Antbird, which has potentially longer life spans.
"It is clear that conservation works but more action is needed if we are to protect these magnificent species which play an integral role in maintaining healthy ecosystems on which both birds and humans depend," Jane Smart, the Global Director of IUCN's Biodiversity Conservation Group, said in a statement.
IUCN, which will discuss the issue at its World Conservation Congress in Jeju, in the Republic of Korea, to be held from 6 September to 15 September, has backed its 2012 Red List report with some evidence and worrisome data from Northern Europe.
"Over one million Long-tailed Ducks (Clangula hyemalis) have disappeared from the Baltic Sea over the last 20 years, resulting in the species being uplisted to Vulnerable. The reasons for this decline are still not clear, but the outlook for another sea duck, Velvet Scoter (Melanitta fusca) is even worse, as the species is now listed as Endangered," the report stated.
Another critically endangered Amazonian bird at greater risk of extinction from deforestation is the Hoary-throated Spinetail (Synallaxis kollari), which could face the loss of about 80 percent of its habitat in about a decade, just like Africa's White-backed and Rueppell's Vultures, whose numbers are declining because of habitat loss.
Environmentalists blame the approval of a controversial Brazilian forest law for the presdent scenario. Brazil's congress approved a legislation last month that eases regulations on how much land has to be preserved for forests.
"We have previously underestimated the risk of extinction that many of Amazonia's bird species are facing. However, given recent weakening of Brazilian forest law, the situation may be even worse than recent studies have predicted," said Dr Leon Bennun of conservationist group BirdLife.
The 2012 IUCN Red List of Threatened Species includes a total 10,064 species; of these 130 are extinct, four are extinct in the wild, 197 are critically endangered, 389 are endangered, 727 are vulnerable and about 880 are near threatened.