The Cortana-powered rival to the Amazon Echo and Google Home will arrive this autumn offering 360-degree sound, Skype calls and a plethora of other capabilities afforded by Microsoft's digital assistant. The Invoke smart speaker, manufactured by Samsung-owned Harman Kardon, will be exclusive to the United States and requires a Windows 10 PC or smartphone with Microsoft's Cortana app in order to work.
The cylindrical voice-activated speaker looks similar to the Amazon Echo from a design perspective and sports seven directional microphones, enabling it to pick up on voice commands from far away or in noisy rooms. Much like competitor products, Invoke will allow users to play music, manage calendars and schedules, set reminders, search the internet and check weather, travel and news.
The speaker will allow users to place voice calls to mobile phones, landlines and other devices running Skype, as well as to control compatible smart home and Internet of Things (IoT) devices.
A user interface panel on the top of the speaker will offer quick access to features as well as something Harman Kardon is calling ''touch to surprise''. The manufacturer didn't elaborate, although if we were to speculate, we'd say this could be a shortcut for randomised responses like jokes, songs or random facts from the web.
The fact that Invoke won't hit shelves until later this year could stunt its success, particularly as it's already a latecomer to the burgeoning smart speaker market. On top of that, Amazon is tipped to announce the Echo 2 this month featuring a built-in touchscreen, meanwhile rumours suggest Apple has its own Siri-powered smart speaker in the pipeline.
Nevertheless, Microsoft maintains that Cortana will offer an edge over its rivals, citing the digital assistant's widespread adoption on Windows 10 PCs and mobile devices. "We want Cortana to be available wherever you may need assistance being more productive, and the Invoke speaker from Harman Kardon is our next step in getting there," the company said in a statement.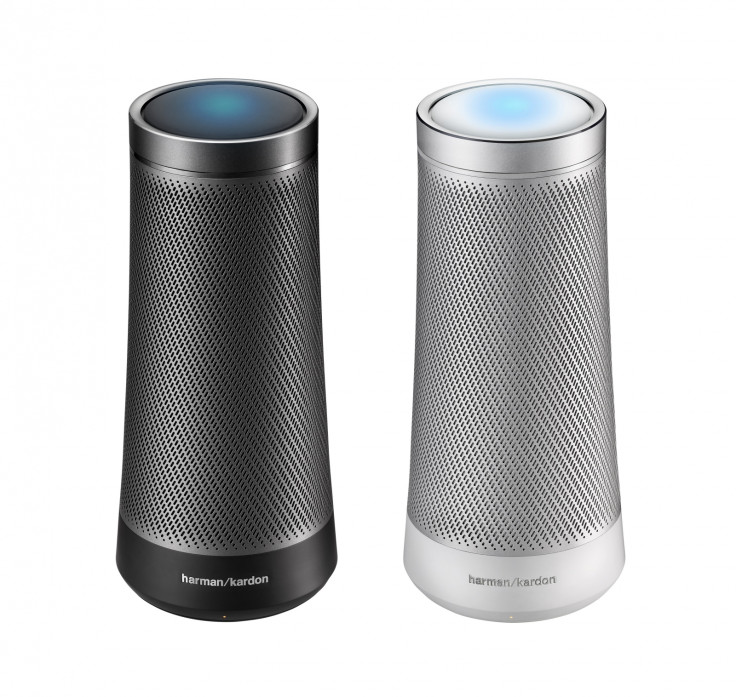 "With natural language recognition and deep integration with Microsoft's suite of knowledge and productivity tools, Cortana is the most productive digital assistant and already used by more than 145 million people on PC and mobile devices. With Invoke, Cortana now becomes available in the home, making her even more valuable."
Pricing details have yet to be announced.