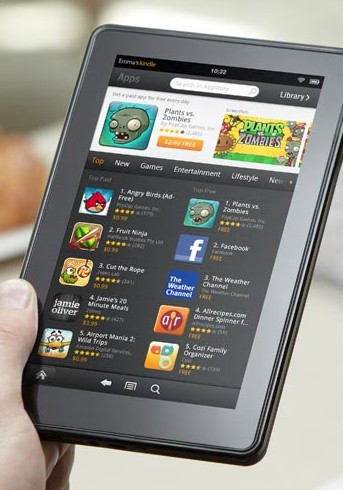 The Apple-dominated tablet market could soon become a three horse race, with rumours emerging of a Google tablet set to take on the iPad and Amazon's hugely popular Kindle Fire.
DigiTimes believes that sources upstream in Google's supply chain have spotted a tablet to rival the 7-inch Kindle Fire in the budget tablet market.
The website claims that "sources from Google's upstream supply chain believe that Google, instead of Apple, may actually be targeting Amazon's 7-inch Kindle fire as its major competitor."
Previous reports had claimed that Apple was to produce a smaller iPad - dubbed the iPad mini - to be released alongside the upcoming iPad 3, but now it seems that Google will be joining the 7-inch tablet party instead.
DigiTimes continues: "The sources believe that Google will launch the own-brand tablet PC in March-April, featuring a 7-inch panel and Android 4.0 with a price less than US$199 [£128] to compete against Amazon."
Amazon has proved with its Kindle Fire that an affordable tablet - retailing for $199 in the U.S. - can compete successfully with Apple's more expensive iPad 2, which is priced from $499.
During December, the online retailer sold more than one million Kindles a week and the regular Kindle reader - which retails for £89 - was the most popular product in the company's British, French, German, Spanish and Italian stores.
This news comes just a few weeks after Google chairman Eric Schmidt is alleged to have told the Italian newspaper Corriere della Sera that the tech giant has plans to "market a tablet of the highest quality" in the next six months.
While there are already several Android-powered tablets on the market - notably the Samsung Galaxy Tab range - the addition of an own-branded Google tablet would be an interesting development. As Samsung is responsible for Google's Nexus smartphones, they it doesn't take too much of an imagination to suggest that a Samsung-made 'Nexus Tablet' with Google branding could be on the horizon.
Tablets and ebook readers have proved to be incredibly popular in recent months, with a YouGov study in early January reporting that 1.3 million ebook readers and over 600,000 tablets were given as Christmas presents in the UK in 2011.