European regulators have ended an antitrust probe into the price of ebooks, accepting an offer by Apple and four major publishers to relax pricing restrictions on Amazon and other rival retailers.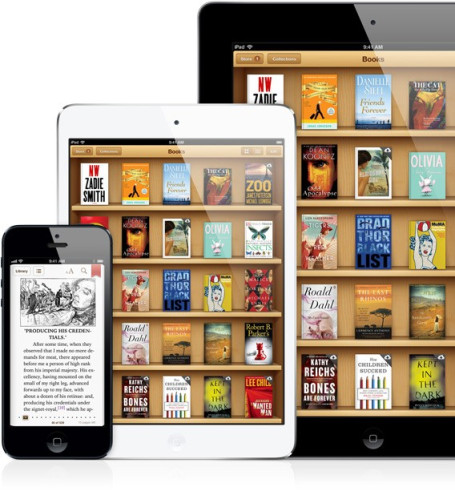 The decision represents a win for Amazon, which was unable to sell ebooks cheaper than Apple due to a deal the iPad maker had in place with publishers Simon & Schuster, HarperCollins, Hachette Livre and Macmillan-owner Verlagsgruppe Georg von Holtzbrinck.
Clauses of the agreement barred publishers from making deals with rival retailers to sell ebooks at a lower price than Apple, meaning Amazon was unable to undercut its rival; as a result, the European Commission began an investigation in December 2011.
On 13 December this year, the EC said in a statement that concessions from Apple and the publishers helped to soothe concerns that their pricing deals curb competition.
"The commitments proposed by Apple and the four publishers will restore normal competitive conditions in this new and fast-moving market, to the benefit of the buyers and readers of ebooks," EU Competition Commissioner Joaquin Almunia said.
Apple and the publishers have offered to let retailers set prices or discounts for two years, and also to suspend "most-favoured nation" contracts for five years, which will see retailers set the price of ebooks themselves.
Previously, Apple subscribed to the agency model of ebook pricing, where it would let book publishers set the prices for their own books, but in return Apple demanded a 30 percent cut from the sales; the iPhone maker wouldn't let publishers price their books cheaper elsewhere, so to compensate the 30 percent hit they took from Apple, they put ebook prices up.
Mark Coker, founder of Smashwords, an ebook publisher and distributor that works with Apple, told Reuters: "It's certainly another win for Amazon. I have not seen the terms of the final settlement, but I think it places restrictions on what publishers can do, slowing them down just when they need to be more nimble,"
"Faced with years of court battles and uncertainty I can understand why some of these guys decided to fold their cards and take the whipping," he added.