Amber Heard is unrecognisable in new Aquaman photo alongside Jason Momoa: 'Mera or Ariel?'
Actress shared a behind-the scene look from the DC movie, where she stars as Queen Mera.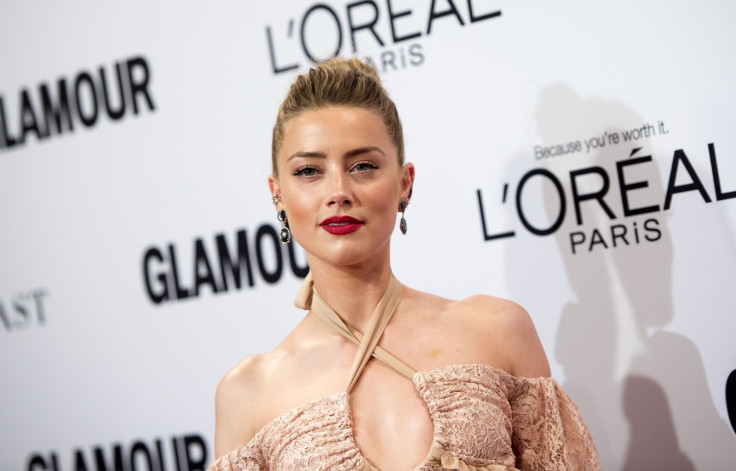 Hollywood actress Amber Heard shared a new look at her character as Queen Mera as filming continues on her upcoming DC movie Aquaman. Snuggled up beside her hunky co-star Jason Momoa and director James Wan, however, Heard was almost unrecognisable as she rocked a fiery-red hairstyle.
Styled into long loose curls, the 31-year-old actress' flaming locks gave her a completely new look, quite apt for her latest role in DC Extended Universe as the Queen of Atlantis.
"Water break," Heard captioned the behind-the-scene photo. While the location of the image is not mentioned, she and her Aquaman co-star and director are seen in casual attires, possibly enjoying a photo-break between takes.
The ex-wife of Johnny Depp complemented her fresh-face look in the photograph with a white and grey ensemble just like her co-star and the Aquaman lead. Even though Momoa is not in the traditional garb of the King of Atlantis, the DC actor's smoldering looks and shoulder-grazing hair unfailingly garner attention.
Fans flooded Heard's Instagram account with gushing comments, demanding to see more of the gorgeous pair.
"We need an Aquaman and Mera selfie already," a DC loyalist shared, while another added, "What a trio of atlantis," referring to the actors and the director.
"Wow, Jason Momoa is the same size as James Wan and Amber Heard put together," a cheeky comment read.
Amid the flurry of compliments and comments, however, several fans made a note of Heard's feisty look as a redhead. One Instagram user couldn't decide whether she looked like "Mera or Ariel?" in the picture.
"Her hair... she's gonna kill it as Mera, Aquaman's wife," one excited fan wrote.
Another shared, "Red is a really nice color for you... You have a really fantasist ways of bringing all the little layers of a character to light and Mera is soooo layered. She's in good hands."
Aquaman hits theatres on 21 December 2018.
© Copyright IBTimes 2023. All rights reserved.