It looks as though Amber Rose and 21 Savage are officially an item. After confirming their romance on social media, the model has now introduced the rapper to her son Sebastian with the trio seen on a grocery shopping trip.
Painting the perfect family portrait, Rose, 33, visited a Los Angeles grocery shop on 2 July with 21 Savage, 24, seen pulling the trolley before four-year-old Sebastian takes over. TMZ reports that the Savage Mode rapper has already "bonded" with Rose's young son, and has even met Rose's mother as well as extended family including cousins.
Clearly smitten with the model, 21 Savage, real name Shayaa Bin Abraham-Joseph, gushed about his admiration of Rose in a recent Snapchat video.
Sitting next to his new girlfriend in a car ride, the rapper says: "Don't you think it's crazy how the world don't know how good of a person you are? How you love and nurture people. They really don't know how you put everybody before you and make sure everybody else good."
Rose responds: "Thank you baby, I'm just happy that you know that. I don't really care," prompting the rapper to add: "I'm happy I met you, you're so beautiful, even when you ain't trying to be and put on your nerd glasses."
Not everyone swooned at his romantic declaration as 21 Savage was criticised by many for showing his vulnerability. Hitting back at the negative response, the rapper later tweeted: "N****s really think a man expressing his feelings to a girl is soft but yall will tell da n***a who gone snitch on you u love him everyday."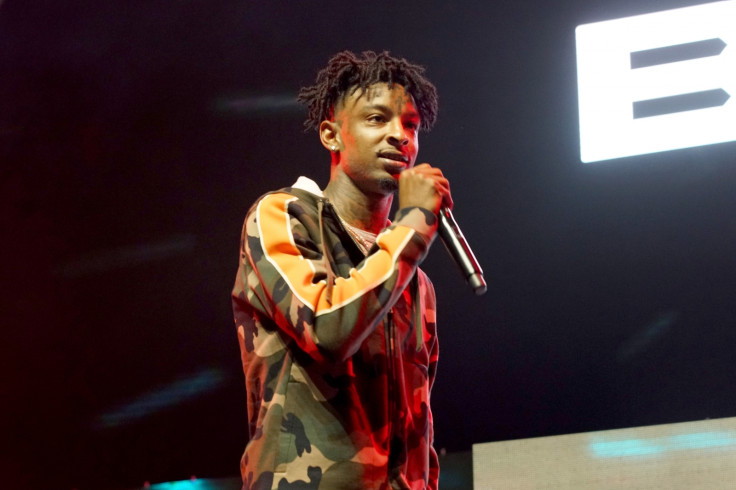 Sebastian is Rose's only child with ex-husband Wiz Khalifa, whom she divorced in 2014 after allegations of cheating on his part. Khalifa, 29, has moved on from their rocky marriage and is happily dating 25-year-old make-up artist Izabela Gueles. Rose split from Val Chmerkovskiy, the brother of her Dancing With The Stars partner Maksim Chmerkovskiy, earlier in the year after five months of dating.
Who is 21 Savage?
21 Savage, who was born in Dominica, is part of the trap scene and is best known for the single X featuring Future which was certified platinum by Billboard. The rapper has released the EPs Free Guwop and Savage Mode while his debut album, ISSA, is expected to arrive later in 2017. In January, it was announced that 21 Savage had signed a deal with Epic Records.