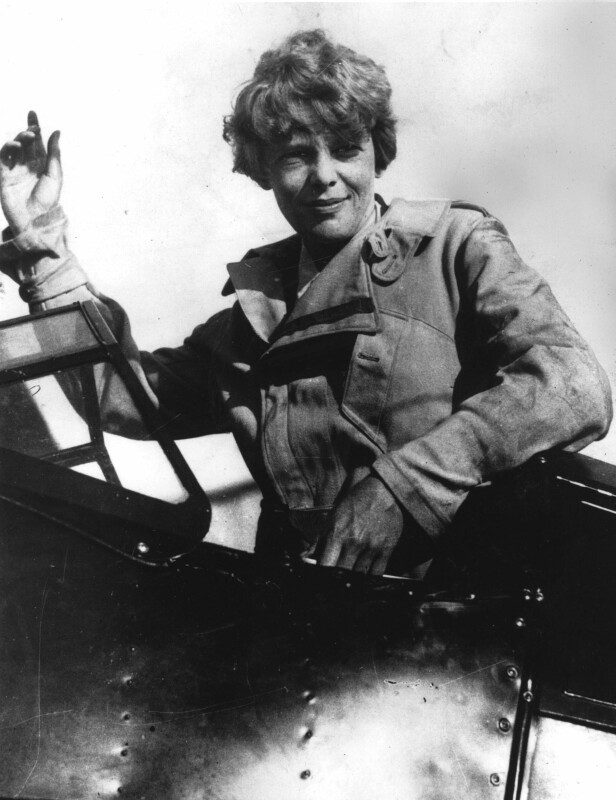 The International Group for Historic Aircraft Recovery will resume its search for the crash debris of Amelia Earhart's aircraft, which went down in mysterious circumstances 75 years ago in the Pacific.
The investigation is based on the hypothesis that Amelia Earhart and flight navigator Fred Noonan landed and eventually died on Gardner Island, now Nikumaroro in the Republic of Kiribati.
The new exploration, set for July, is based on archival research and 10 expeditions which have uncovered a compelling body of supporting evidence that Earhart spent her last days in the tiny Pacific atoll.
Where and when Earhart died has been hotly debated since the morning she and Noonan failed to arrive at a tiny island in the Central Pacific on July 2, 1937. At the time of her disappearance, Earhart enjoyed celebrity status and was arguably the most famous woman of her generation. Even today, she is considered the most well-known woman aviator of all time.
In March 2012, US Secretary of State Hillary Clinton joined scientists and aviation archaeologists to launch the search expedition that will set out from Honolulu to probe underwater areas around the Phoenix Islands in Kiribati where Earhart is believed to have crashed 75 years ago.
"When she took off on that historic journey she carried the aspirations of our entire country with her," Clinton said. "Even if you do not find what you seek, there is great honour and possibility in the search itself." Clinton called Earhart one of the "fearless optimists" who "when it was really hard, decided she was going to break all kinds of limits - social limits, gravity limits, distance limits." The secretary said Earhart defined 20th century America.
The prime objective of the current expedition is to conduct a thorough search of the area where the researchers feel to be most likely to contain wreckage from the Earhart Electra.
The Daily Mail reported that following her disappearance, a number of conspiracy theories flourished. One contended that Earhart was held by Japanese imperial forces as a spy. Another claimed she completed her flight, but changed her identity and settled in New Jersey.
The renewed interested comes amid enhanced analysis of a rediscovered photo taken three months after Earhart's disappearance. The photo depicts portions of a plane in waters near Nikumaroro Island.
A British survey team took the photo in October of 1937 and it's been seen by Earhart researchers many times over the years. However, a recent blind review by US State Department experts determined the component in the picture was very likely the landing gear of a Lockheed Electra.