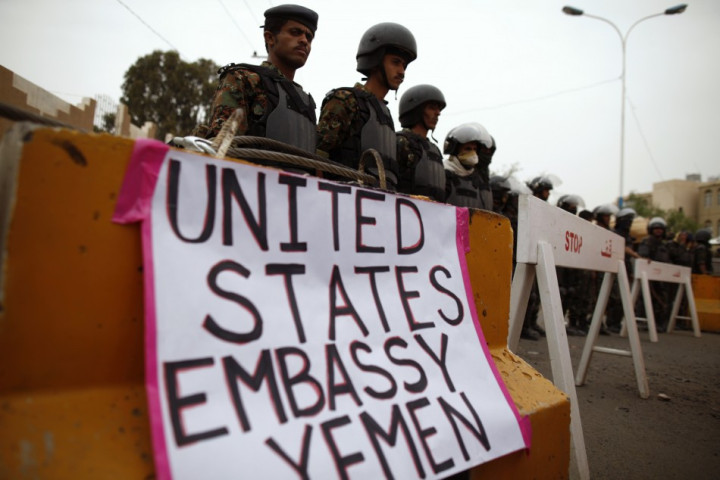 An unspecified terror threat has forced the US to shut down a string of embassies across the Middle East for a day, the State Department said.
US diplomatic missions in Baghdad, Cairo, Abu Dhabi and Tel Aviv are among more than a dozen which will close on Sunday (4 July).
The missions may be closed for additional days, depending on the situation on the ground. Visa service appointments have also been cancelled and rescheduled.
The closure order will initially apply to any embassy or consulate which is usually open for business on Sunday, a working day in the Muslim world.
"The Department of State has instructed certain US embassies and consulates to remain closed or to suspend operations on Sunday, August 4th," State Department spokesperson Marie Harf told reporters, adding that "security considerations have led us to take this precautionary step."
Harf said that the Obama administration has been "apprised of information that out of an abundance of caution and care for our employees and others who may be visiting our installations, that indicates we should institute these precautionary steps".
The spokeswoman refused to say where the threat has come from. However reports suggest it has come from militant groups linked to al-Qaida in the Middle East.
Just a few days ago, al-Qaida chief Ayman al-Zawahiri promised to free inmates at the Guantanamo Bay prison, saying: "We pledge to God that we will spare no effort to free all our prisoners, on top of whom are Omar Abdel Rahman, Aafia Siddiqui, Khaled Sheikh Mohammed and every oppressed Muslim everywhere ...," he said in a reference to the insurgents held by Washington.
Sources in the American intelligence fraternity have told CBS News that the threats appear to be real plots and not the conventional rhetoric by militants. Intelligence officials fear some of the key information in the alleged threats is missing.
The US ambassador Chris Stevens and three other Americans were killed during protests in the Libyan city of Benghazi last year.