Shiite-Sunni Conflict: Al-Qaida's al-Zawahiri Pours Scorn on Hezbollah's Nasrallah over Syria Intervention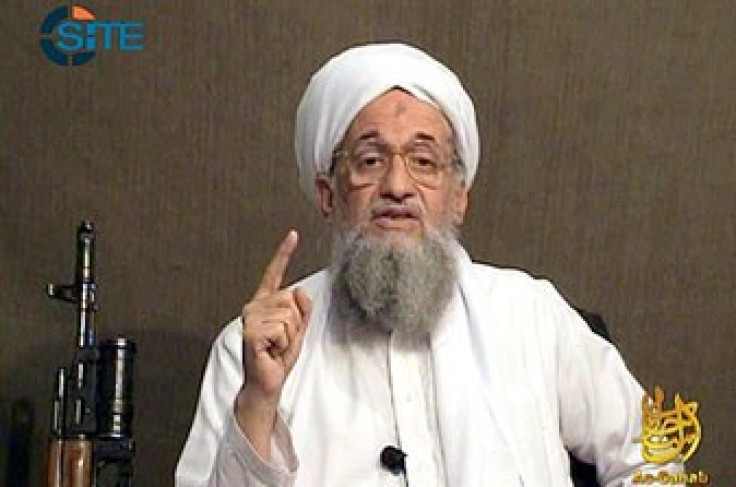 Ayman al-Zawahiri, leader of al-Qaida, has heaped scorn on Hassan Nasrallah, chief of Lebanon-based Shiite extremist group Hezbollah, over the latter's intervention in the ongoing Syrian civil war.
The al-Qaida leader and world's most wanted terrorist said the Hezbollah's increasing military involvement in the Syrian conflict indicates Iran's attempts to promote its hegemony in the region.
Hezbollah has been perceived as the long arm of Iran and both have been supporting Syrian president Bashar al-Assad, who belongs to the Alawite-minority, an offshoot of Shiite Islam. Sunni extremists consider followers of Shiite Islam as infidels.
"It has become clear to the Muslim nation that he [Nasrallah] is but a tool in the Safavid, rejectionist project which seeks to impose the authority of Shiite jurisprudence ... on the nation of Islam through slaughter, repression, torture and by supporting one of the most corrupt, tyrannical and criminal regimes," said Zawahiri, according to an audio recording released by an Islamist website, reports Reuters.
The authenticity of the voice could not be independently verified.
The uprising-turned-civil war in Syria against Assad is increasingly becoming a Shiite-Sunni conflict. Assad's regime and its supporters have been accusing the rebels of obtaining help from al-Qaida-linked groups in the region.
Meanwhile, Zawahiri has also taken the opportunity to criticise the US over the plight of Guantanamo Bay prisoners.
The militant leader pledged he would spare no efforts to free the inmates. "We pledge to God that we will spare no effort to free all our prisoners, on top of whom are Omar Abdel Rahman, Aafia Siddiqui, Khaled Sheikh Mohammed and every oppressed Muslim everywhere ...," he said in a reference to the insurgents held by Washington.
Al-Qaida recently staged a huge jailbreak in Iraq during which more than 500 inmates fled.
© Copyright IBTimes 2023. All rights reserved.