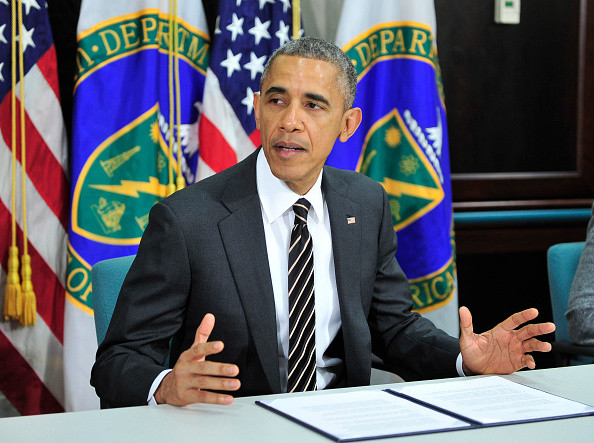 Senior politicians of both congressional tax-committees reached an agreement on a Bill that would grant the White House "fast track" authority to negotiate on a key, multinational trade deal.
According to NBC News, the Bill would allow Congress to vote on the Trans-Pacific Partnership, a trade deal between the US and 11 Pacific Rim countries, but would bar them from adding amendments. The pact would cut trade barriers and unify standards for a third of global trade, Reuters reported.
"My top priority in any trade negotiation is expanding opportunity for hardworking Americans. It's no secret that past trade deals haven't always lived up to their promise, and that's why I will only sign my name to an agreement that helps ordinary Americans get ahead," President Barack Obama said in a statement released by the White House on 16 April. "At the same time, at a moment when 95 percent of our potential customers live outside our borders, we must make sure that we, and not countries like China, are writing the rules for the global economy."
Obama continued, "The bill put forward today would help us write those rules in a way that avoids the mistakes from our past, seizes opportunities for our future, and stays true to our values."
The bill marks a surprising partnership between Obama and Congressional Republicans. According to NBC News, the measure will likely face opposition from several Democrats, including New York Senator Chuck Schumer and Massachusetts Senator Elizabeth Warren. It will also face opposition from labour unions.
In a statement released on its website, the AFL-CIO said, "Unfortunately, it is an uphill battle. The global corporate agenda has infused trade policy with its demands for deregulation, privatization, tax breaks and other financial advantages for Big Business while shrinking the social safety net in the name of 'labor flexibility'".
Still lawmakers who worked on the Bill are optimistic. "This is a smart, bipartisan compromise that will help move America forward," Republican Senate Finance Committee Chairman Orrin Hatch told reporters.