After waiting for months, we finally have some information on American Horror Story season 6. The official Facebook and Twitter accounts of the FX show have changed their profile pictures to an image featuring a cryptic red numeral six-question mark hybrid on a black background, hinting at the dreaded season 6.
Cheyenne Jackson, who played Will Drake in American Horror Story Hotel, confirmed that he will return for season 6 and shared a filming update. In an interview with Out Magazine Jackson said, "Right now, we're shooting Horror Story. I won't be able to promote the album 'till we're done, by the end of the year."
When asked about the season 6 plot, the actor teased, "Just different. You'll see. Wild horses wouldn't make me reveal the plot." Other than Jackson, Matt Bomer, Angela Bassett and Lady Gaga are confirmed to return to the show.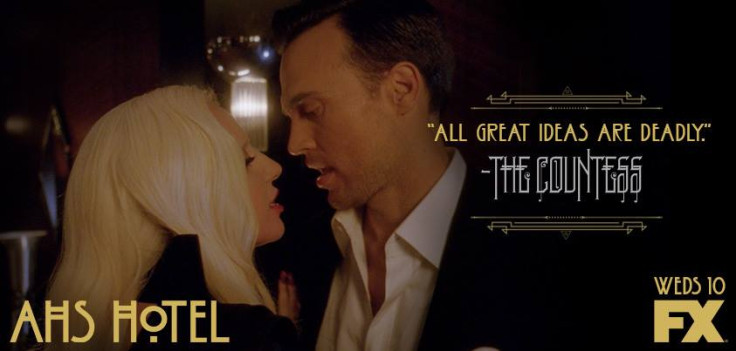 According to a report in OLV, AHS season 6 is being filmed in Los Angeles and is set in a nursing home or hospital. Previously, in an interview with Magic Radio, Matt Bomer teased the theme for season 6 saying, "If I told you what the initial concept was before eventually [season 5] became Hotel, your jaw would drop. It's about as big of a '180' as you can get.... So I don't want to be teased by one premise, only to find that it's actually something substantially different."
Creator Ryan Murphy also teased a children's theme in AHS season 6. During 2016 Paleyfest he explained, "If you look at horror tropes, the innocence of children, that sort of wide-eyed entryway into some world is always very dramatic and satisfying.
"We've been working on two ideas at once, which we've never done, so I don't want to say what it is, but...it will have a different form than we've ever done." he added. The premiere date for American Horror Story season 6 is yet to be announced.