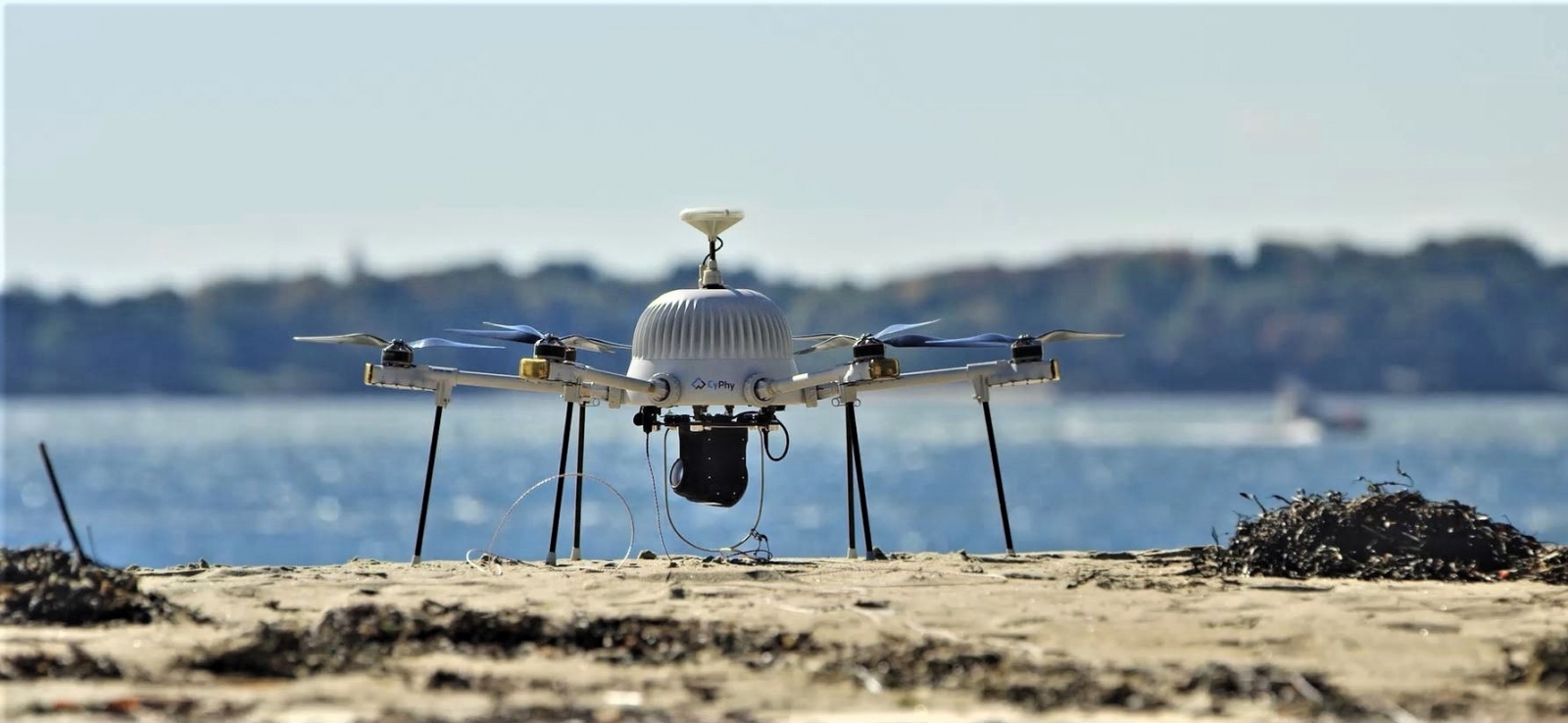 In partnership with the UPS Foundation and drone manufacturer CyPhy Works, the American Red Cross has announced the launch of a pilot programme designed to test how aerial technology can be better used to assess the damage after natural disasters in the US.
The drones use a system known as Persistent Aerial Reconnaissance and Communications (Parc), billed as a tethered alternative to battery-powered products. They are anchored to one location but can swoop up to 400 feet and provide observation from the sky above.
The drones using the Parc system, the firm claimed this week (7 September), can keep flying because they're hooked up to a generator and powered from the ground.
In comparison, a battery-operated drone – when used in disaster conditions – would constantly need to be re-charged before extended periods of flight.
The drone technology boasts a 30X zoom and "will be able to identify homes that have experienced water damage long before waters recede," a release said.
The hope is that it will be able to "allow the extent of damages to be understood" faster.
"The measure of success for the American Red Cross on this pilot will be to prove that drones can help support, complement and accelerate the work already being done by our tremendous volunteers," said Brad Kieserman, VP of disaster services and logistics.
"In collaboration with UPS and CyPhy Works, we are thrilled to be conducting a pilot program with a drone for the first time in the United States," he added.
"This will help us make faster assessments of affected communities that critically need our assistance."
The announcement came as multiple natural disasters grip America, including Hurricane Irma and Hurricane Harvey. The partnership said that the drone would now be deployed to conduct a one-week test in an area "badly affected by flooding", which was not named.
It said the pilot, if successful, could soon be the "future model" for a rapid response team.
"With such catastrophic injury and damage being caused by natural disasters, every minute counts," said Eduardo Martinez, president of the UPS Foundation.
He added: "It's essential that public and private organisations work together to find new and innovative [ways] to support and enhance recovery efforts after a natural disaster strikes. Accurately and quickly assessing the impact is a critical step to help save lives".
But it will be interesting to see the response from authorities if the test flight goes ahead.
In late-August, the US Federal Aviation Administration (FAA) issued a warning against unauthorised drone use in areas affected by Hurricane Harvey. Additionally, the Texas Military Department tweeted: "Civilian drones pose extreme risks to our rescue pilots."
IBTimes UK contacted UPS and the American Red Cross to ask for clarification on the matter however had received no response at the time of publication.