American Sniper would win best picture if the Oscars were decided by online piracy
Independent films rely on the Oscars to generate revenues, but illegal downloading is impacting this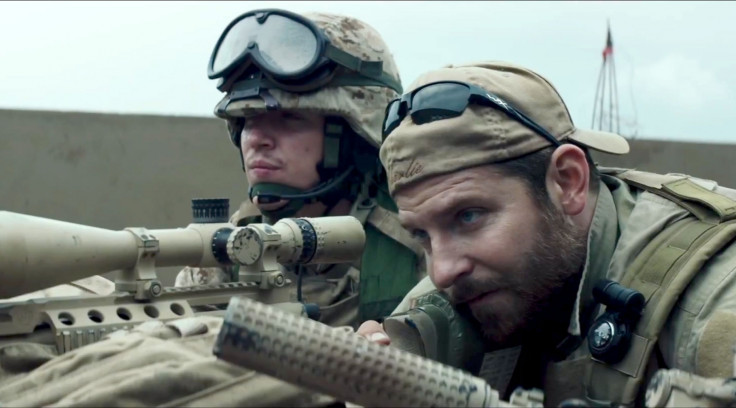 If the Oscars were decided by looking at which films had been illegally downloaded the most, in 2015 American Sniper would win Best Picture, and indie flick Birdman would win Best Director, a new study has found.
Irdeto, a US company that sells piracy controls to the pay TV sector, has found in a new study that receiving a nomination in one of the top four major award categories leads to more illegal downloads, which has a serious impact on indie and art house movies.
The firm used crawler software to monitor downloads from popular BitTorrent peer-to-peer file-sharing websites and compared the amount of online piracy found in the week before Oscar nominations were announced, with the amount found in the week after.
American Sniper experienced a piracy increase rate of 230% after being nominated for Best Picture and Best Actor, with a record 1,389,819 downloads since the nomination was released.
Gone Girl was in second place with 1,252,074 downloads, an 83% increase in piracy after being nominated for Best Actress, while Birdman, which was nominated for Best Picture, Best Director and Best Actor, was downloaded 796,697 times, which is a 192% increase in piracy.
During the same period, blockbuster hit Interstellar was downloaded 1.4 million times, while The Hobbit: The Battle of the Five Armies and John Wick were both downloaded 1.3 million times.
The figures suggest that the media coverage around Oscar nominations prompts users to illegally download the nominated films. Often, the screener DVDs given to Academy members during the voting process end up being pirated and shared over the internet.
While it cannot be said that every single pirated download of a film equates to a lost sale, Irdeto says the effect of increased downloads can be more damaging to films that are not blockbusters.
"The Oscars are traditionally a time for independent and less mainstream movies to generate significant revenues," said Irdeto's vice-president of sales Rory O'Connor, talking to BBC.
"In the past, such high quality movies could be funded through the Oscars mechanism by reaching a broader public – [distributors] might not have had such a big budget to publicise the films first time round, but they could then piggyback the Oscars media campaign. But that mechanism is breaking down because of piracy."
A possible solution could be for more indie films to be offered for sale or to rent around the world just after the films have been nominated for Golden Globes or Oscars, which could help to stem the flow of illegal downloads.
However, smaller movies are not able to simply change distribution plans as easily as blockbusters can, as indie films are often funded by local distributors that don't want the films to clash.
© Copyright IBTimes 2023. All rights reserved.