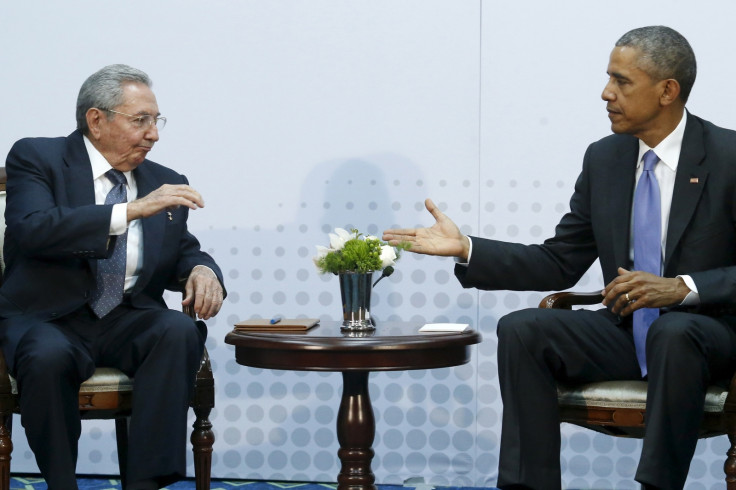 Travelling to Cuba will become slightly easier this summer for visitors flying from New York. JetBlue announced on 5 May that it will begin weekly flights from New York to Havana, Cuba on 3 July after the US lifted many travel and trade restrictions on the Caribbean nation.
The John F. Kennedy International Airport to Havana Jose Marti International Airport flights are scheduled on Fridays at noon. Return flights from Havana depart every Friday at 4.30pm EST. According to Time magazine, JetBlue is the first airline to announce additional flights to Cuba since restrictions have been lifted.
JetBlue joined forces with New York Governor Andrew Cuomo and Cuba Travel Services to announce the new flights. The announcement comes shortly after Cuomo visited Cuba to discuss business and trade opportunities in the small communist country.
"Our Global NY initiative and our trade mission to Cuba is all about opening the door to new economic opportunities, and JetBlue's exciting announcement today is proof that our approach is delivering results for New York businesses," Cuomo said in a statement.
"By leading one of the first state trade missions to Cuba as the United States re-establishes diplomatic relations, we placed New York State businesses at the front of the line for new prospects in Cuba, that will in turn support jobs and economic activity here at home."
Travellers hoping to book the Cuba-bound JetBlue flights will have to work with Cuba Travel Services. Although travel restrictions have been eased, Americans are still not allowed to visit Cuba as tourists. Instead, Time noted, they must visit for one of 12 specific reasons, such as visiting family or participating in an academic programme.
Americans wishing to visit Cuba will also be able to travel using passenger ferry services, Reuters reported. On 5 May, the Treasury Department issued licenses to Baja Ferries USA, based in Miami, and America Cruise Ferries, based in Puerto Rico.
"If all goes smoothly we could have things up and running by September," Baja Ferries USA vice president Joseph Hinson said. Hinson said his company is still waiting to be approved by Cuba and Florida port officials.
Baja Ferries USA is expected to offer services three to four days a week, while America Cruise Ferries plans to operate three times a week between Miami and Havana. Each company would use ships carrying about 1,000 passengers.
The Sun Sentinel reported that three other companies also received licenses. According to Reuters, the ferries would only be allowed to carry licensed travelers to Cuba.