US-Cuba relations: Obama to interact with Castro at Summit of the Americas in Panama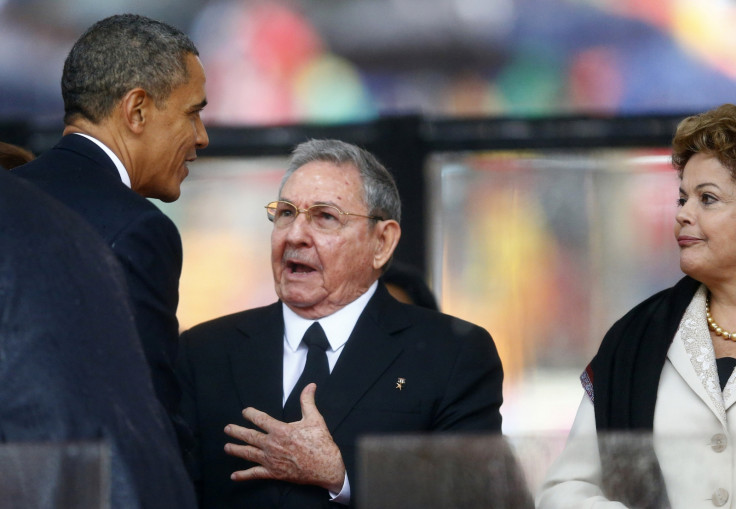 The two-day Summit of the Americas in Panama, which is set to begin on 10 April, will mark a historic moment in US-Cuba relations.
The two neighbouring countries have spent the last couple of months thawing an icy relationship, with President Barack Obama announcing on 9 April that the US may soon remove the Caribbean country from its list of terrorism-sponsored countries.
According to NBC News, Cuba will participate in the summit for the first time on Friday after decades of being barred from attending.
The summit will allow Cuban President Raul Castro the chance to come face to face with Obama and possibly hold a formal meeting with him. A meeting between the two leaders has not been confirmed, but the two are expected to share a handshake, NBC News reported.
Voice of America reported White House officials said Obama and Castro will interact during the summit. It noted that Secretary of State John Kerry also met with Cuban Foreign Minister Bruno Rodriguez on 9 April before the start of the summit. According to a senior State Department official, Kerry and Rodriguez's meeting was "very constructive" and both sides "agreed they made progress."
Cuba expert and summit attendee Peter Kornbluh spoke to NBC News of the importance of the historic event. "That hopefully marks the beginning of the end of the Cold War in the Caribbean, in some ways the last vestiges of an era — a bygone era," Kornbluh said. "This summit will go down in history as a turning point in US-Cuban relations and US relations for the region."
However, a deal with Cuba to normalize relations has proved no easy task for Obama. The president has faced opposition from Republicans, including Florida Senator Marco Rubio. Many have noted that the Cuban government should be held accountable for its alleged human rights violations.
According to NBC News, a restoration in normal diplomatic relations could mean a lifting of financial sanctions and other trade restrictions imposed during the regime of Fidel Castro.
© Copyright IBTimes 2023. All rights reserved.