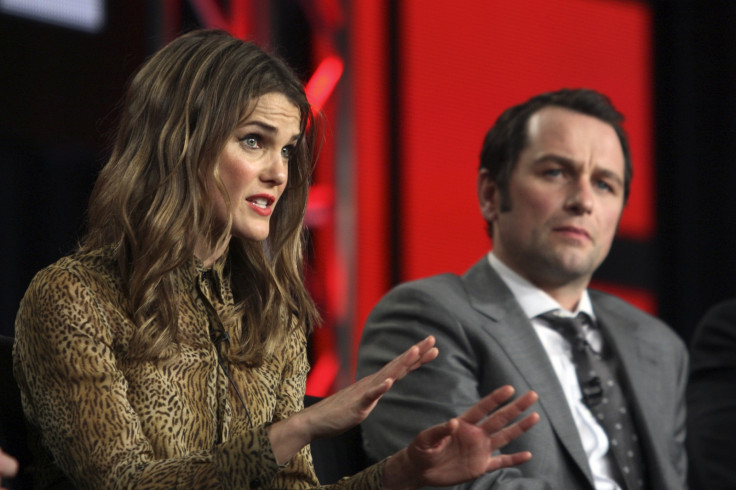 Keri Russell and her boyfriend Matthew Rhys have welcomed their first child. The confirmation of their child's birth comes after the couple were spotted enjoying an outing with their newborn on 30 May (Monday). Reports suggest the child was born earlier this month.
Photos obtained by the Daily Mail show the couple walking on the streets of New York City. The 41-year-old actor can be seen carrying a car seat designed for newborns, while the 40-year-old actress can be seen cradling the child in her arms, who is wrapped in a shoulder carry.
A source told Us Weekly the couple are overjoyed to be parents together.
"Keri and Matt both look overjoyed and are over the moon to be new parents. They are always snapping pictures of the baby, and family and friends have been sending gifts," a source told the website.
"Keri's mother and brother have been staying with them for the last week, spending all their time doting over the baby," the source added.
In January, reports claimed the pair was expecting a baby. The two started dating after coming together for the filming of hit FX show The Americans. However, the couple confirmed their relationship in 2014 after months of speculation.
The actress recently opened up about how much motherhood has changed her. "You instantly become less selfish. You can't be the biggest person in the world anymore — they are. It really grounds you," Russell told Parade.
"I like working hard, but my life outside of my career is equally important to me. Maybe I'm not ambitious enough, but I'm just as interested in my friends and my relationship with my family," she said.
This is Rhys first child and the third for Russell, who shares two children with her former husband Shane Deary.