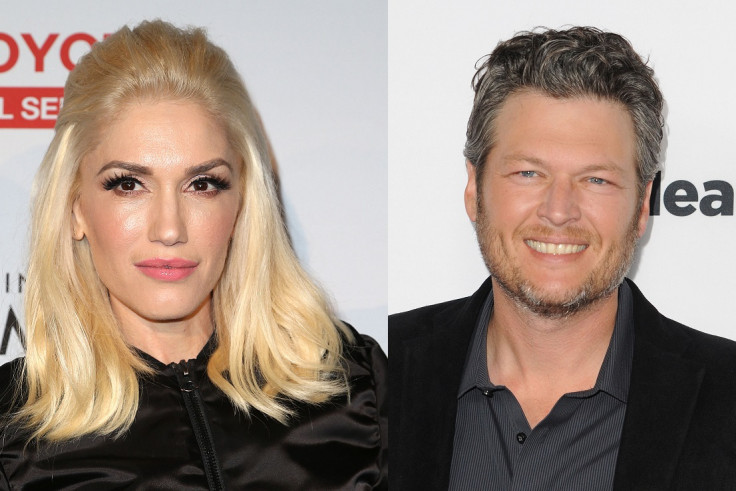 Gwen Stefani has reportedly turned down beau Blake Shelton's marriage proposal. The 39-year-old country singer/songwriter is rumoured to have proposed the Hollaback Girl singer with a $1.2m (£821,000) diamond ring.
According to RadarOnline, Shelton planned an indoor picnic at the 46-year-old singer's Los Angeles mansion to propose marriage, but was turned down. The God Gave Me You singer hid the diamond ring at the bottom of a bucket of fried chicken, the report said. The lead singer of No Doubt was apparently taken aback when she found the ring, and her initial reaction was not something that Shelton was hoping for.
"Gwen was very touched, but [told Blake] she had to wait [for marriage] to make sure it was right for the kids," a source told Radar Online.
"Gwen fears their age will get in the way of long-term happiness," the insider continued. "She's 14 years older than Blake's ex-wife, Miranda Lambert!
"[Gwen Stefani] believes the time may have passed for her to have another baby. She's worried Blake won't be happy in a marriage where he might never be a father."
Meanwhile, Stefani seems reluctant to marry again as she is terrified of another heart break. The singer recently divorced Gavin Rossdale, 50, after 13 years of marriage.
"Gwen wants to trust Blake, but she fears it could come back and bite her," the source said. Stefani and former husband Rossdale have three children – Kingston, Zuma, 7, and Apollo, 2 – and recently celebrated the 10th birthday of their first born.
Stefani and Shelton have been together for six months.