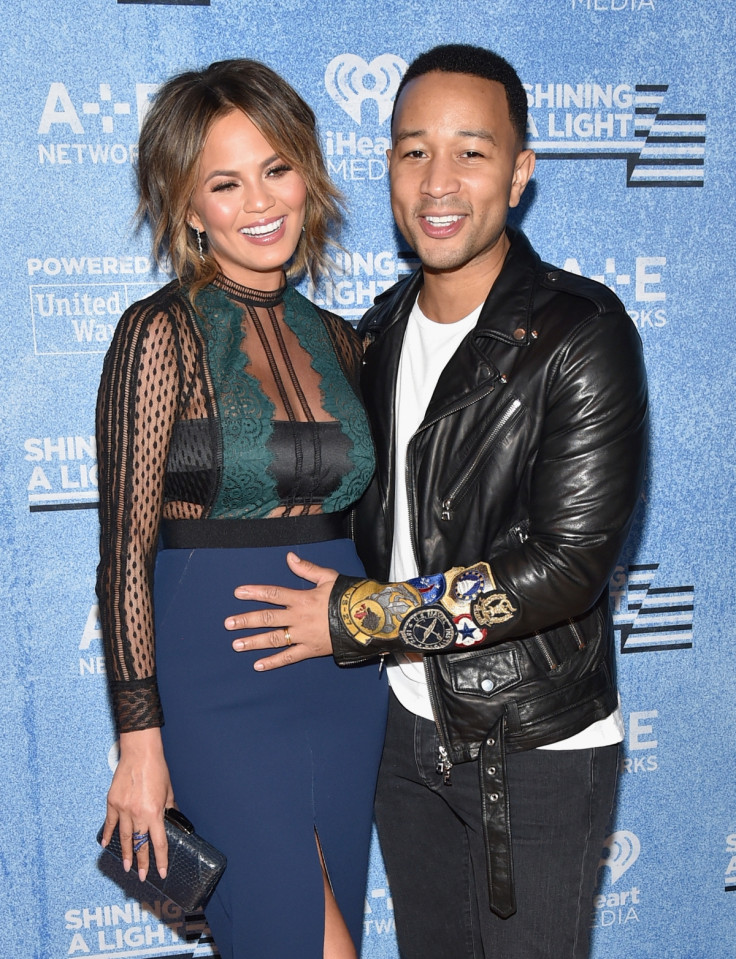 Chrissy Teigen and John Legend's baby daughter Luna enjoyed a special brunch date with the Kardashian-West family. During the outing, Kardashian, who already has some practice with raising kids, seemed to be having an wonderful moment when she held baby Luna in her arms to cradle her.
Model and new mother Teigen did not want to miss this adorable moment as she posted a perfectly-timed video of Kim cooing over her six-week-old daughter on her Snapchat. She sweetly captioned the video: "Auntie!"
Kim and Kanye were enjoying the Sunday outing with their daughter North and son Saint West, baby Luna, and her parents at Nobu in Malibu, California. In another picture posted by The Cravings author, Kanye is seen cradling her daughter with the brightest smile on his face as Kim stands beside him toying with Luna's tiny toe.
It seems like the family affair was a much-awaited one as Teigen, 30, had earlier admitted to E! News that she would turn to the celebrity couple for parenting advice.
"Kim gave me advice from even before we started," the mother-of-one shared at the 2016 Grammy Awards red carpet, adding that her friend and reality TV star would tip her on "maternity" fashion and also on "fertility...everything. She's been here the entire time, the entire process!"
The celebrity mothers turned out in their stylish selves for the relaxed afternoon. Dressed in distressed denims and a green over-sized coat, the Keeping Up With The Kardashians star looked fuss-free as she made her way into the eatery. Teigen on the other hand appeared runway-ready as she stepped out in black shorts and a tank top with her sun-kissed framing her face.
.